In Loving Memory
Pets make our lives richer. When they leave us, the memory of their time with us is bittersweet, but something we want to hold close and even share with others. Because of this, we've made this memorial page for you. Please feel free to tell us about your special friend and attach your favorite photo.
Hover to expand, click to keep open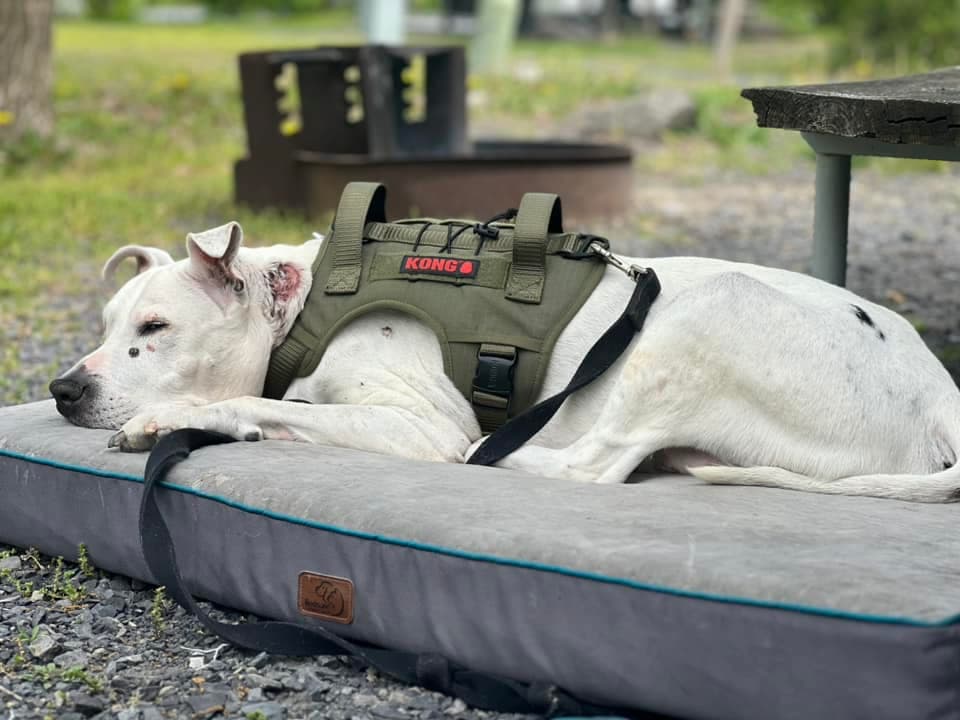 Troy
Our Troy Boy was almost 16 years old when we laid him to rest. He had a long and happy life with so much love! Regardless that he was about 80lbs, he was a lap dog. My best friend. A true member of our family.
He always had the biggest smile!
When he was 7, we got a puppy for him to play with. Being overweight at the time, but came to life and was brought back to a healthy weight, just from running and playing with his new sister! They were inseparable.
He was a nudger for sure! Would slip under your arm anytime he could. And he had this adorable quirkiness about him when going outside. We had to open the door, he'd look at us, so we'd close the door. Then when opening again he would then go outside.
I think of that every time we let his sister Ivy out.
Bringing Home with Dignity was the hardest but best decision ever. Before the vet arrived, he had his last meal. Chicken, steak, bacon, eggs, and cheese. And a chocolate during his last few minutes.
The woman that came to help us say goodbye, was the most patient, compassionate person. Which helped in so many ways.
And the care package we received was really incredible. A lock of his hair, his paw print, and his urn. Along with grieving information, and a coloring book for our 8 year old daughter, to help her understand her feelings of loss.
I will Never take another animal to the hospital to say goodbye again. Unless I have no choice. He left this world in peace surrounded by those he loved and who loved him the most.
He will Never be forgotten. – Ashlyn L.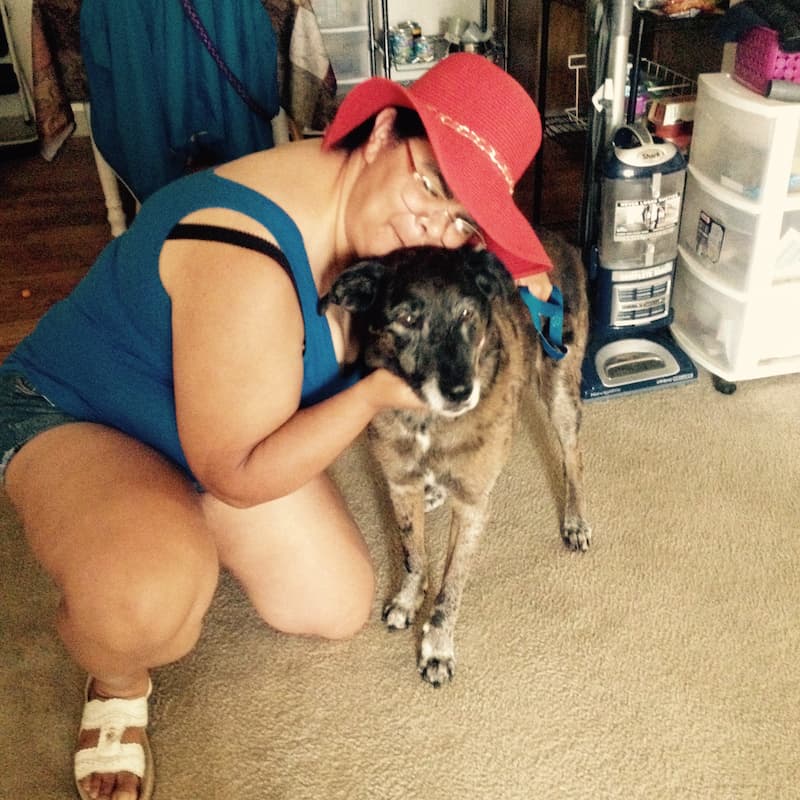 Riley
This sweet girl came into my life August 2, 2015, 3 months and 1 day after I had said goodbye to my last dog who was also named Riley. She was my constant companion until I had to let her go to the rainbow bridge. It was a very difficult decision, but it was the right thing to do. She's at peace now. I'm so grateful to Home With Dignity and Dr. Audrey Washburn for helping her pass away in the comfort of her home. I held her and talked to her until the end. I know she knew I was there and she was loved. R.I.P. sweet girl! Run free until we meet again. – Valeria J.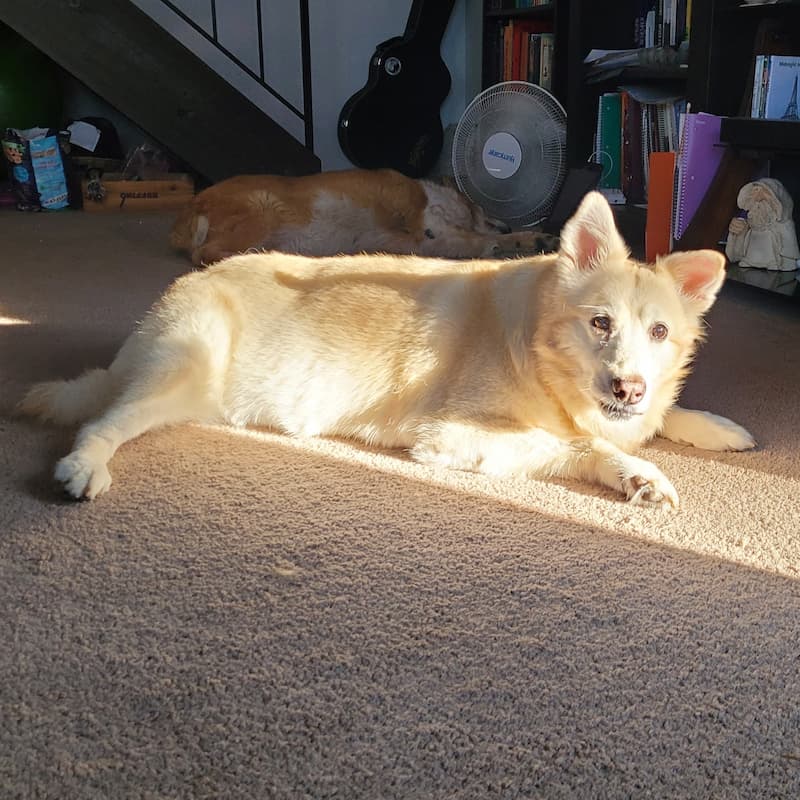 Kyra
Kyra traveled from a farm in Kansas to the Peyton Mill Dog Rescue where she met and hit it off with a cute black lab named Cypress in 2013. From there she was rescued and taken home. She was always a bit hesitant around new people, but could be quickly won over with pets, particularly a good ear scratch. Her past times included chasing rabbits and squirrels, sun bathing and seeking out any hand not busy, where she would nudge you to let you know you should be petting her. She also loved to cuddle with her other dog buddies. Kyra will forever be deeply loved and missed by her human parents. – Andrea C.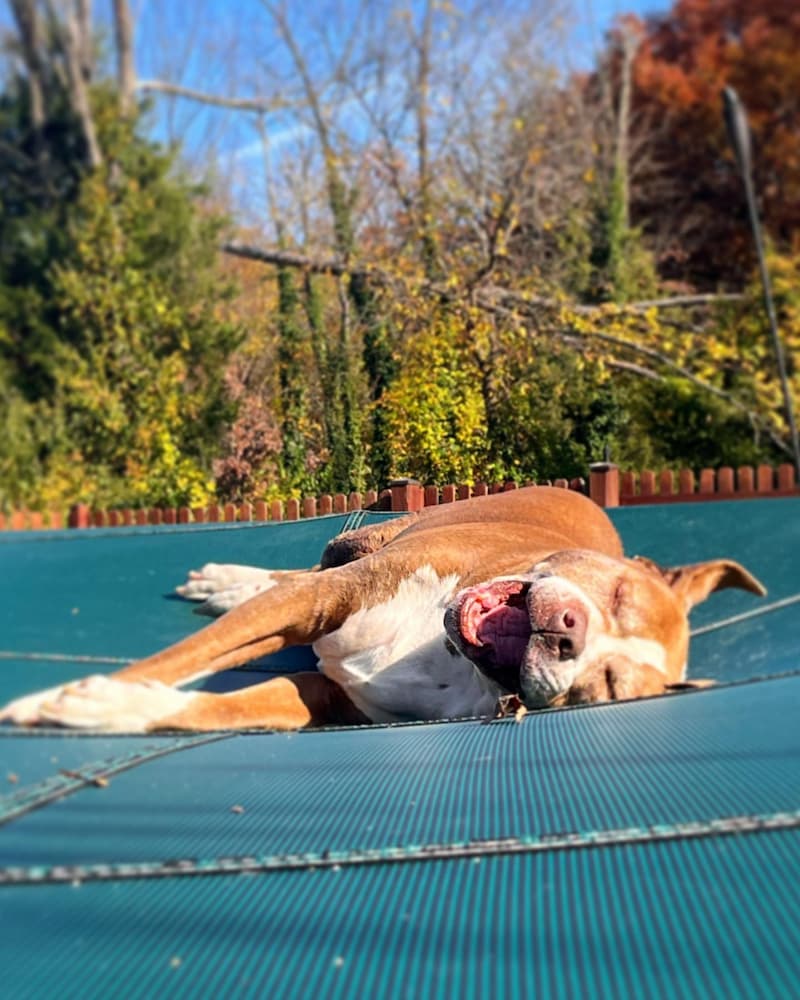 Fred
Almost a year ago BARCS Animal Shelter put up a post and then ANOTHER post begging someone to please adopt 13/14 year old Old Soul. Full of lumps, barely any teeth, deaf and found in an abandoned building.. there's no telling how long he had to fend for himself. Even though our beloved Tucker had just passed, I could not say no to this guy.. what the hell .. let's show him an amazing couple of months. Now almost A FULL YEAR later we had to say goodbye to this gentle soul we named Fred. People say " how great you all are to adopt a senior dog with problems" but I have to tell you, this guy did US a favor by letting us show him how life is supposed to be, for teaching us compassion , patience and appreciation and for letting us enjoy a small part of his life. I can't say it enough.. adopt a senior pet, the love and appreciation they will have for changing their life( even for a little while) will also change yours REST IN PEACE Fred and give Tucker a lick for us Highly recommend Home With Dignity – Erinne OBrien Canuel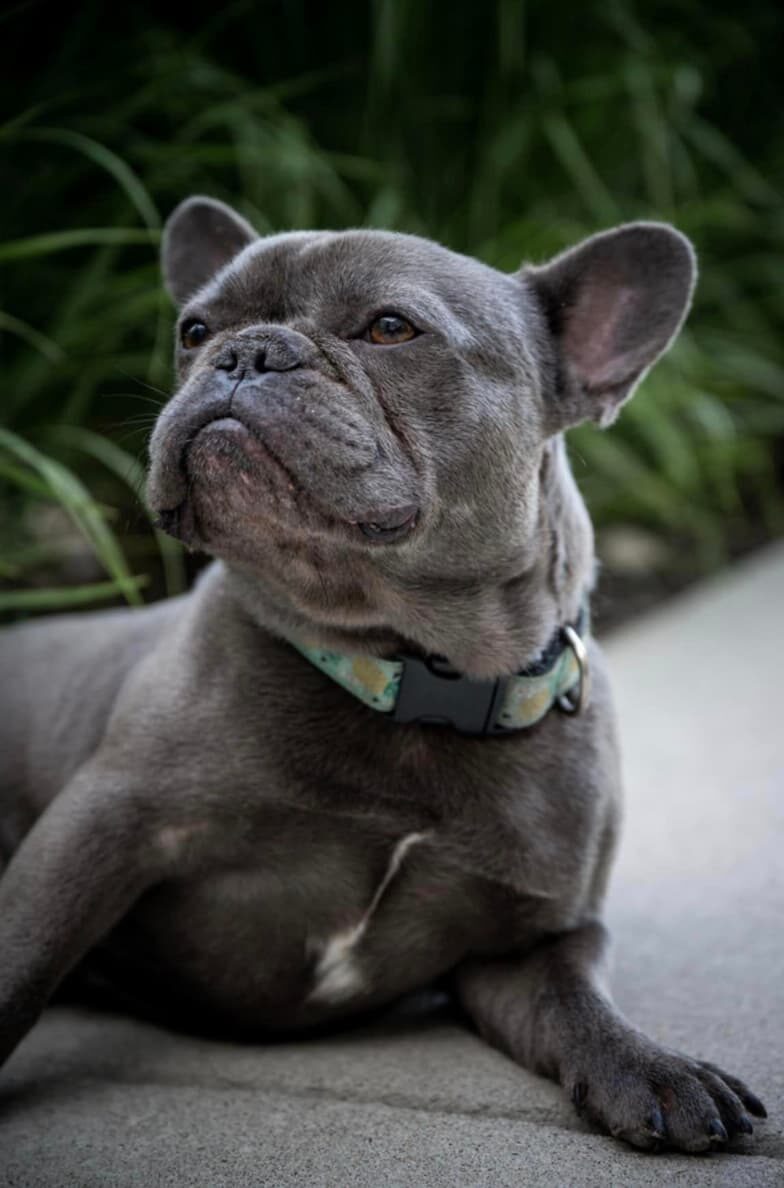 Sky
Our sweet Frenchie Sky stopped using his back legs suddenly and seemed to be in a lot of pain. We took him to an ER Vet and they gave us some really rough news that he has IVDD that would require intensive spinal surgery and he'd potentially slip right back into the same issue and have to have multiple surgeries and maybe never have mobility again. We brought him home to be with him for the weekend while he was on pain medications and kept him as comfortable as possible while making the very difficult decision to have Home With Dignity guide him over the rainbow bridge with all of us at home by his side.
I'm so grateful Garrett Drake was able to come over and take these amazing pictures to remember him by. He was only 3 years old and extremely bonded with Sydney as they do everything together. The kids and I are completely heartbroken and it's so hard to try to be tough on the outside for them when I am melting on the inside. I'm glad my sweet baby is out of pain and hope he is getting all the treats, love, and petting with Pixie on the other side of the rainbow bridge. – Leah Smith
Sox
We had to say goodbye to our Precious Sox today. He gave us 16 years of love and memories. I hope he knows how much we all love him and will miss him. I am full of gratitude to Home With Dignity and Dr. Regan, who sat with us, asked us to share stories of our time with Sox and made sure everyone, including Sox was comfortable. Sox was able to go to sleep in our home peacefully, surrounded by love, and not afraid. Enjoy Doggy Heaven sweet boy. Make new friends, play hard and have fun no longer being in pain. Love you. – Michele Weinfeld-Johnson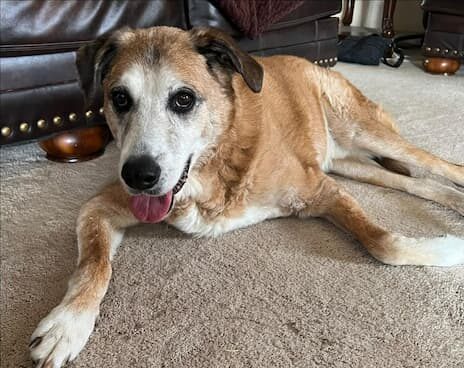 Buddy
In loving memory of this beautiful, sweet girl, Sous Chef. <3
We said "see you later" to our best friend, 15.5 year roommate, keeper of the house, fellow coparent (he raised those kids too), listener, secret keeper, snuggler, run-away, ex-con (doggie jail 🔒for 3 days one year on a breakout), farter (if ya know… ya know), beggar, people lover, shedder, fly chaser, napper and soul soother.
I can't say enough kind words about Dr. Regan from Home With Dignity for helping make Buddy's journey over the rainbow bridge peaceful and painless, in the comfort of our home. His compassion and kindness in one of the hardest moments of our lives is something we will never forget.
It's a good reminder that YOU NEVER KNOW what life has in store. Sometimes, when you have too many margaritas🍸🍸🍸 at El Jimador and walk across the parking lot to Walmart, there's a guy giving out puppies… and your life changes forever. I'm so glad I ordered that extra margarita that tipped me over the edge to make the "yep, that's my puppy" decision! You're welcome Randy!
Life will be a whole lot different at the Fleahman house. We appreciate all of our friends, family and dog-chasing neighbors that showed Buddy love and helped us care for him over the years. We'll be forever thankful for our sweet boy and the time we had with him! – Valarie Holman Fleahman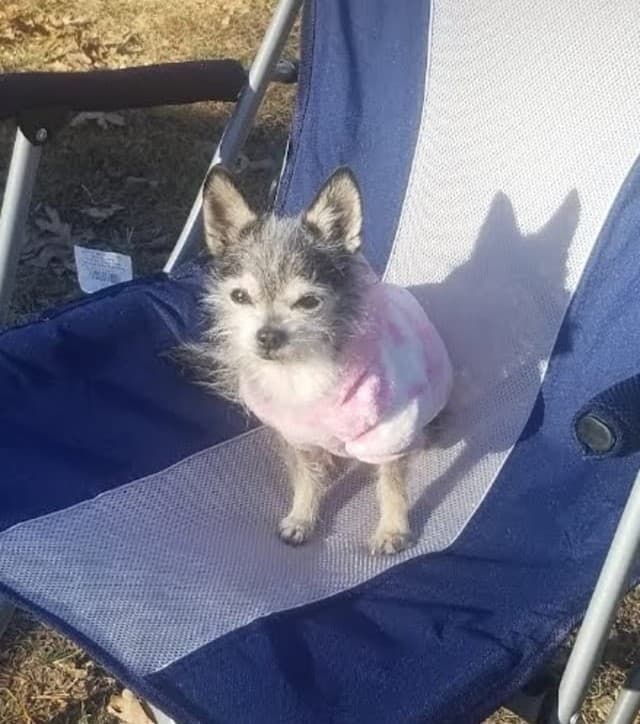 Sous Chef
In loving memory of this beautiful, sweet girl, Sous Chef. <3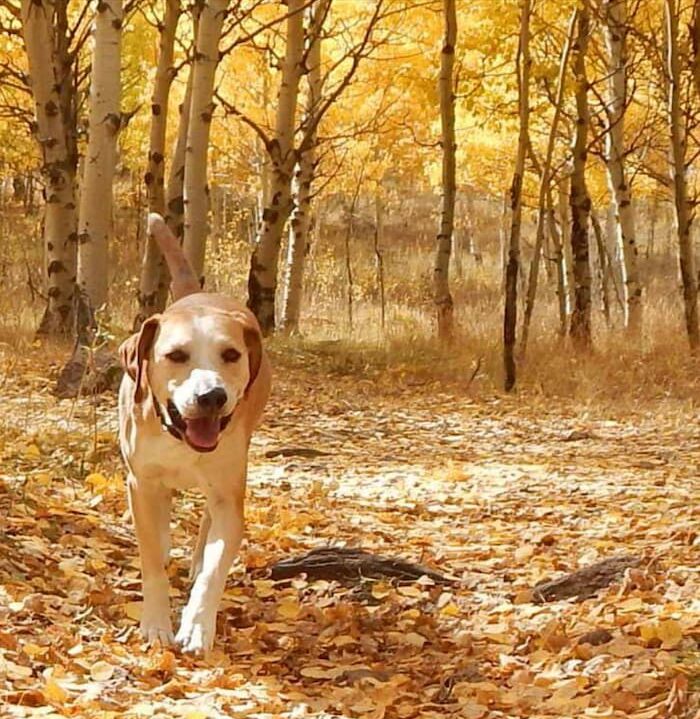 Rocko
Rocko was my shadow, my best friend, my baby. I had him from the day he was born for 12 1/2 short years, he was with me through my twenties and stood by my side through every dark moment, he was my light.
Rocko loved exploring. He also loved family as much as he loved food and he'd be present at every gathering quick to help with any discarded scraps.
His cousin (my sister's dog Akima) adored him as if they were blood. I couldn't have asked for a better dog to help me through the last 12 years of my life. He is already horribly missed by me as well as everyone that got the pleasure to know him. Rest in peace sweet boy.
I also want to thank home with dignity for giving him the most peaceful passing we could've asked for with his condition and I appreciate how kind and understanding the vet was that saw him through his last moments. Thank you. – Tegan Y.
Madison
Our Mad Madison is now smiling down on us from heaven. She's riding in the Kabota with her Grandpa, checking on the cows.
Mads was ornery, the smartest, and don't forget stubborn fur baby. Made up a song (sing to the tune Black Betty by Ram Jam-like played at Chiefs games) that fit her, "Oh Mad Mady bam a lam, dam dog gone wild bam a lam."
She welcomed, after some time, a little sister Roxanne when she was 4. Those 2 were joined at the ridge, and Roxanne is mourning her big sister.
Madison passed peacefully at home thanks to the help of Home with Dignity.
She now roams our home, in every room, on the sofa, in the bed, swimming in the pool, getting treated-again, working in the office with her Mom, barking at the neighbors, going for runs and walks, playing with Roxy, going to the farm – all without pain and all with the biggest happy grin.
Our family feels her love every day and misses her terribly. – Pamela & John C.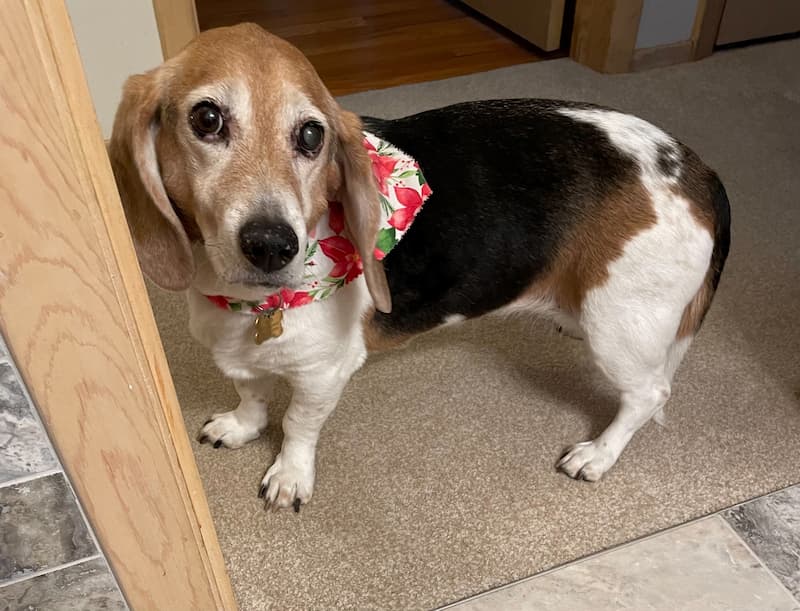 Daisy
Daisy, From the day we brought you home from Open Door Animal Sanctuary, you stole our hearts. For 15 years you were part of our family. We will never forget all the joy you brought us. Thank you Dr. Birkner for helping with Daisy's transition across the rainbow bridge. – Kevin & Carrie G.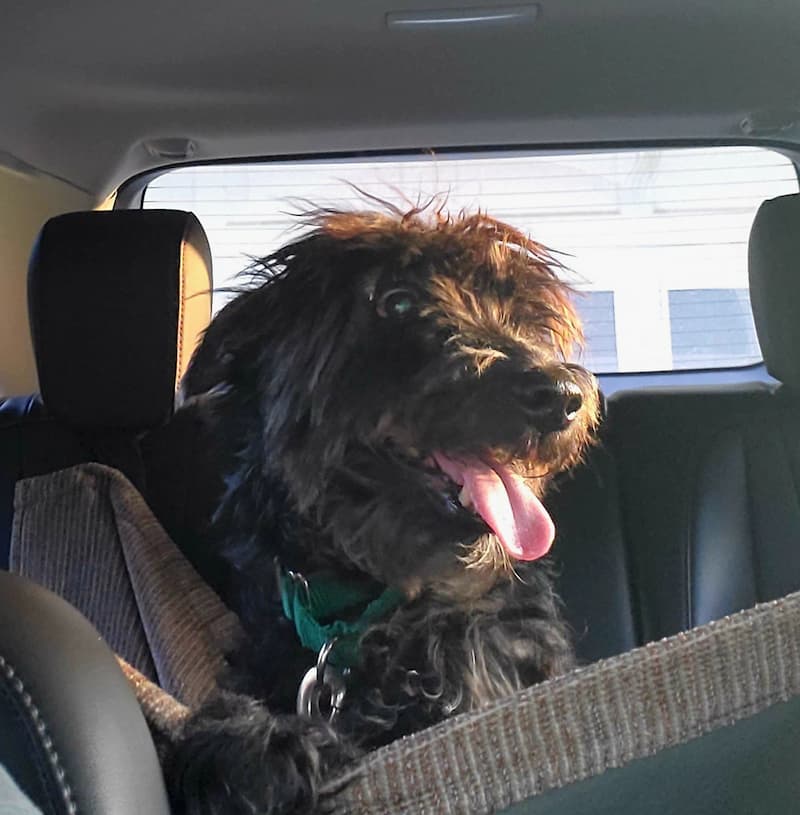 Jax
He was my Pandemic Pal. The last guy at the ASPCA. He had been seized from animal hoarders and was terrified. He was ferocious and they considered him vicious. We took one look at each other and we clicked. This picture was taken on the ride home. He wasn't an easy dog. It took a year for him to trust me, but he finally did. We had another year for adventures- his first road trip, his first flight of stairs; his first dog park; his first hike. Then he was stricken with health problems and his vet suggested instead of 11 he was probably 15. This last year I nursed him and he taught me patience, acceptance and what determination truly means. He had such a will to live. I can finally embrace the trope: I just hope to be the person my dog thinks I am.
I loved that crazy little guy. – Kris K.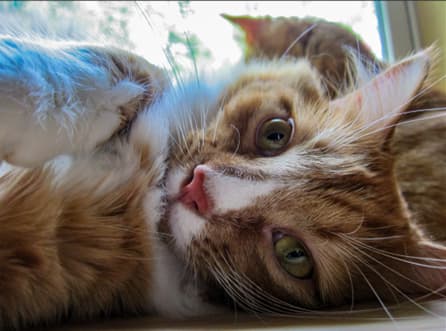 Alice
In loving memory of this sweet, gorgeous girl, Alice. <3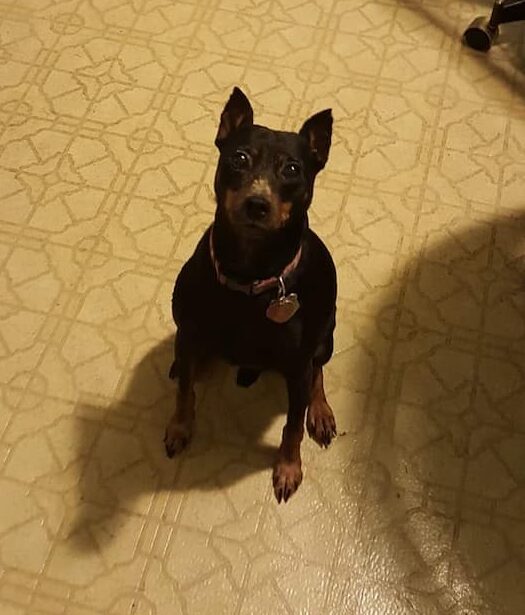 BB
Our BB had been diagnosed with a mass cell tumor that was cancer and it had spread. During the testing process we were also told that he had kidney failure. It was time to say goodbye. Dr. Regan was awesome. Treated BB with respect and compassion. I would recommend Home with Dignity 100%. Thank you for making this difficult time easier to bear. – Ginger G.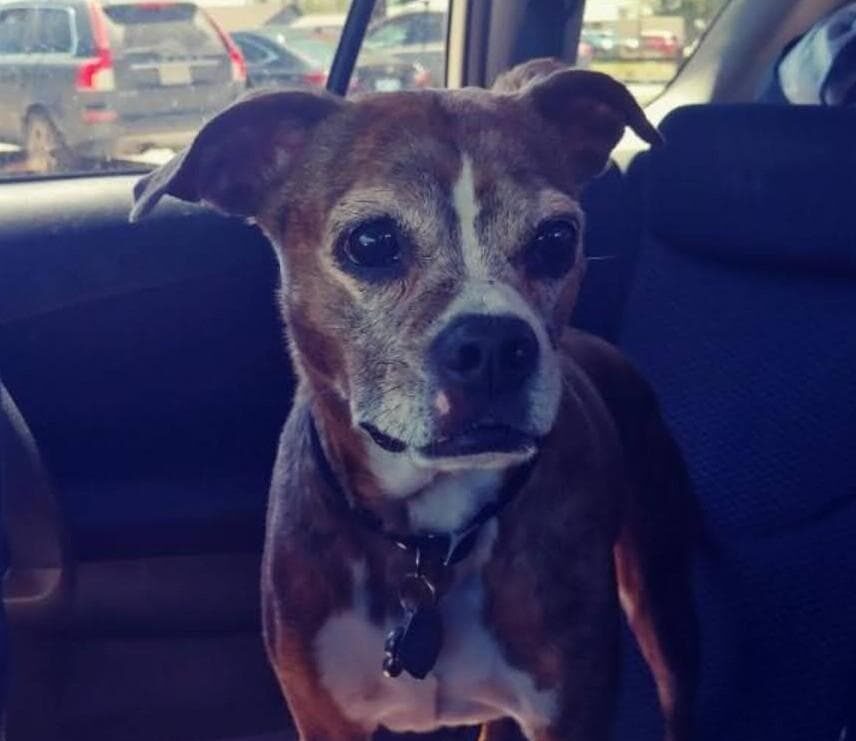 Jewel
Jewel was our best friend of nearly twelve years. Rescued from a shelter in Florida, she was our rock through a multitude of adventures and life transitions, always ready to offer a big old kiss or a happy little song and dance. She had the most unique, infectious howl! Jewel most loved walks out in the sun, snuggling with her humans on the couch, playing with her Kong toys, and eating her favorite treats (especially bones and frozen green beans).
We're biased, but we doubt there's been a dog more faithful and loving than Jewel. We miss our girl every day, but are so grateful for the time we got to share. Even to this day, Jewel sends us her love through every sunset, rainbow, and little white feather that lands on our porch. We will always love you, our angel girl.
Love, Stacey, Audra, and brother in paws, Marco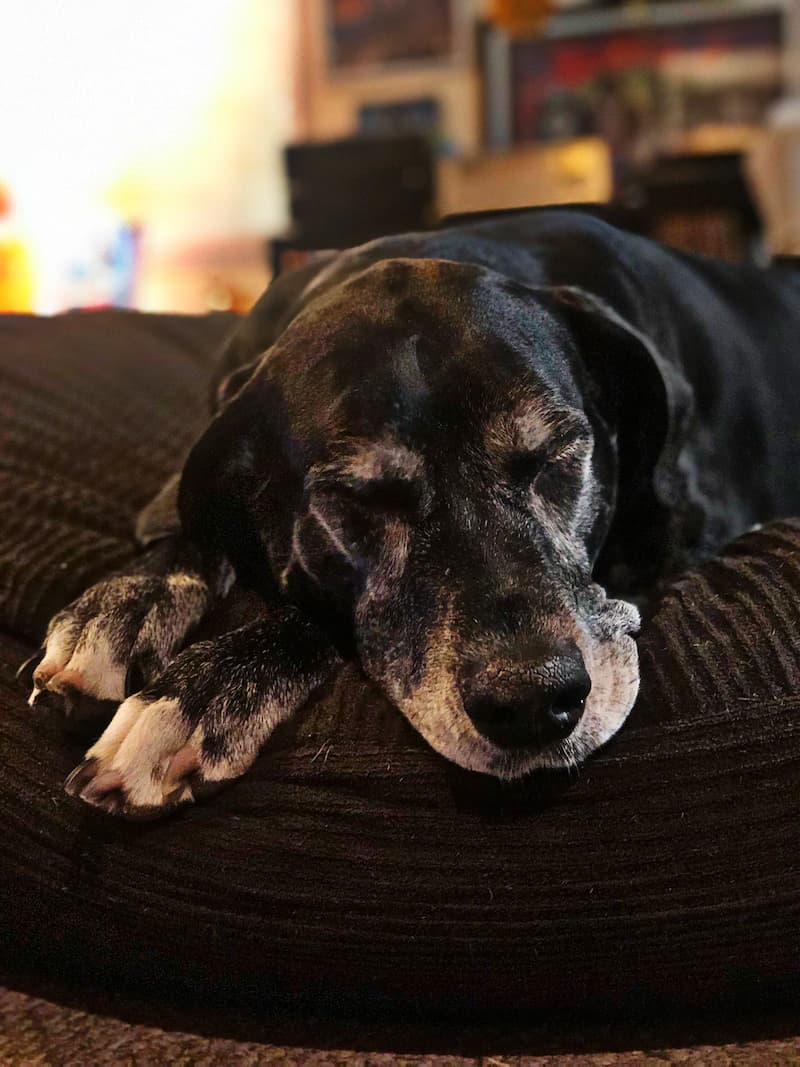 Large Marge
Large Marge may have started her life as our beloved Great Dane, however she left this world a favorite dog to many KISS fans. At the same time she joined our family, I was in the process of beginning a weekly KISS YouTube channel, branded as, "A man and his dogs celebrating the fun of being a KISS fan", Large Marge not only ended up a cohost, she BECAME the show. She was loved not only by our family, but also by an entire audience of KISS fans who looked forward, each week to their Large Marge fix of cuteness. I will never forget you big girl. You will always have a place in our hearts. I Love you to the moon and back. Lastly, I cannot express how thankful my wife and I are for Home With Dignity. Dr. Sako, not only comforted Large Marge through this transition, she also placed our hearts at ease. For that, I will be forever grateful. – Ric H.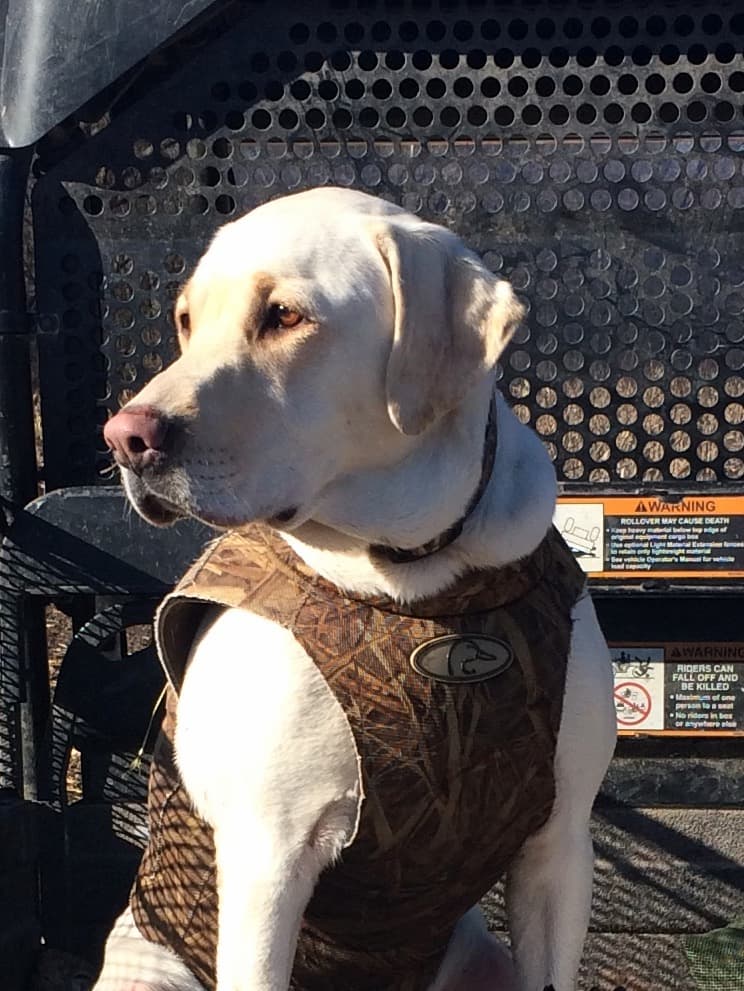 Delta
From the first day I brought Delta home, I knew she was something special. She was so smart, and had such a sweet personality that she quickly grew into my best friend, constant companion, beloved family member, and my favorite hunting partner. She thought that running alongside the Gator and being in a duck blind with me and friends was the absolute best thing in the world. I feel extremely fortunate to have shared my life with her. I also feel grateful that I found Dr. Sako to help her end her suffering and I will never forget what she did for us. Rest in Peace, Delta. You earned it. – Bob D.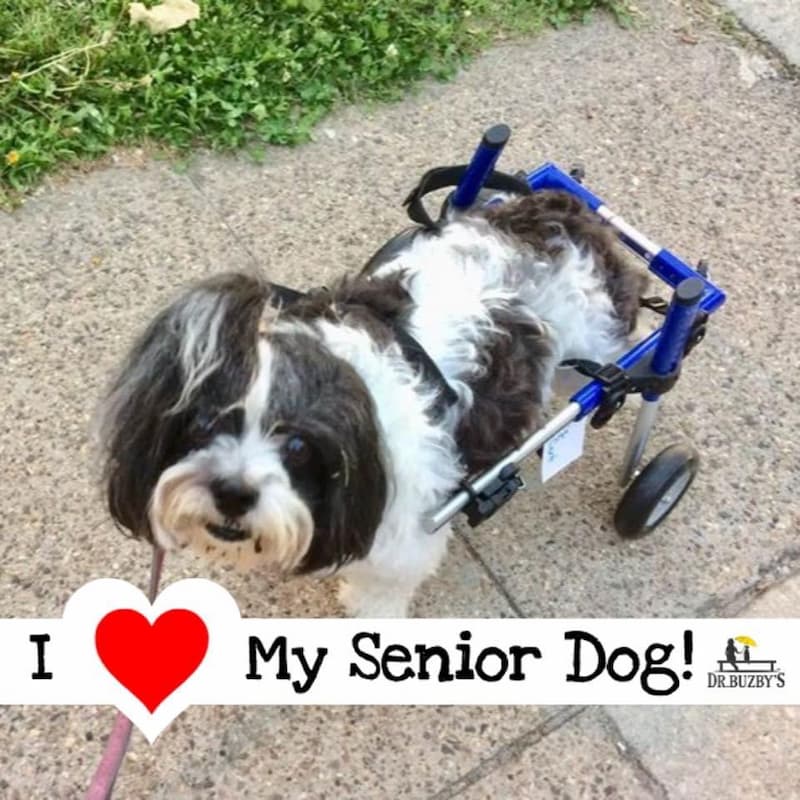 Dimples
Dimples ♥ was a 16.5 year Lhasa Bichon was starting to succumb to the symptoms of degenerative myelopathy and dementia. She was always sweet and cheerful, and had the prettiest big eyes. Dr. Jessica Brosda Provided such empathy and compassion during this excruciatingly painful time. I will forever be grateful. I miss her tremendously. My house feels so empty without her. – Beverly E.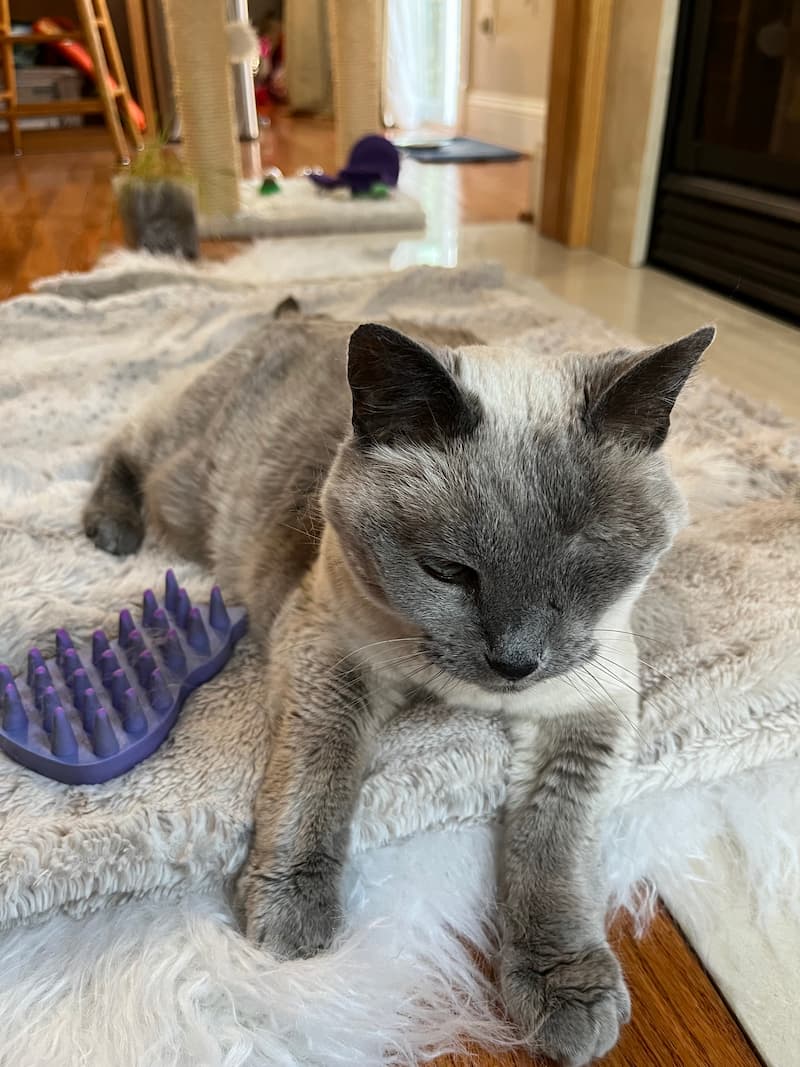 Puma
Puma was one of the greatest loves of my life. I rescued her in 2007 after I found her eating out of neighbors' garbage bins. I fell so madly in love. She was always such a joy and comfort to me. When I knew it would soon be time to have to say goodbye, I wanted to do it in the comfort of the home that she loved, with me at her side.
Dr. Ashley Ng was truly AMAZING! I could not have asked for a more compassionate, patient, kind-hearted, comforting individual to be by my side to put my sweet girl to eternal rest. She explained everything thoroughly and was so patient as we transitioned through every step of the process.
I would highly recommend Home With Dignity (and Dr. Ng if you're in the Twin Cities) to anyone who is facing the difficult decision of euthanizing their pet. – Christine B.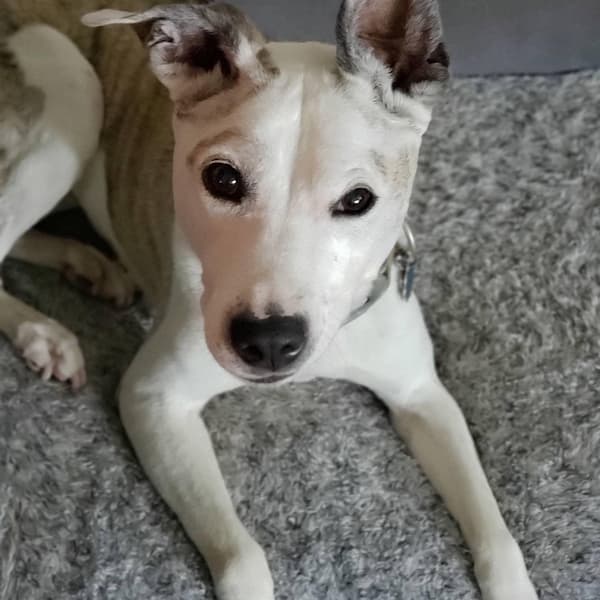 Shy Pie
To the girl that saw me through everything. The girl that rescued me. Our little Hawaiian princess. You knew I needed a friend and that's exactly what you've been for the last 11 years. I knew when I met you that you'd change my life. I'll never stop missing you. I hope that you're getting plenty of butt scratches and peanut butter sweet girl. Mom, Dad, sister, brother, and your dog brother will never forget you. Rest peacefully. April 2008 – May 2023 – Briana J.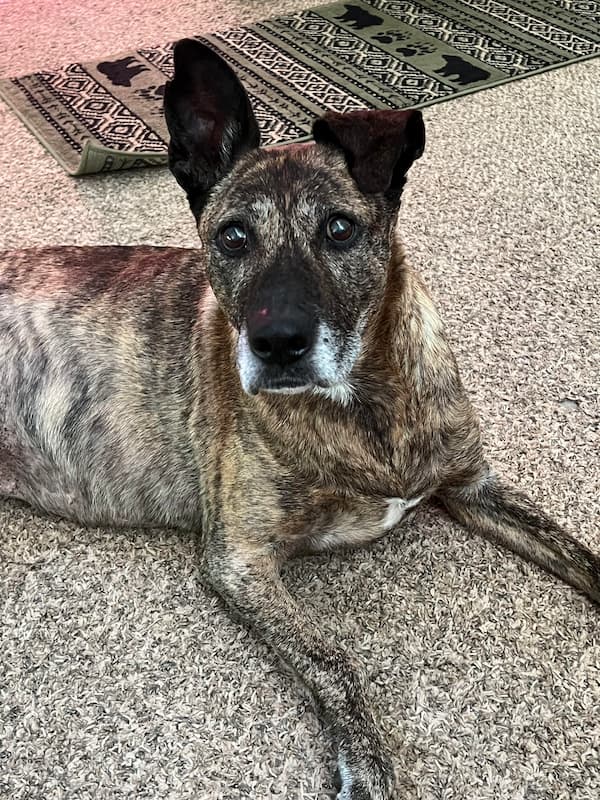 Freedom
In memory of our beloved Freedom! We miss you so much princess, our hearts are broken! We know that you are pain free and living your greatest life across the rainbow bridge!! We love you so much!!! – Julie M.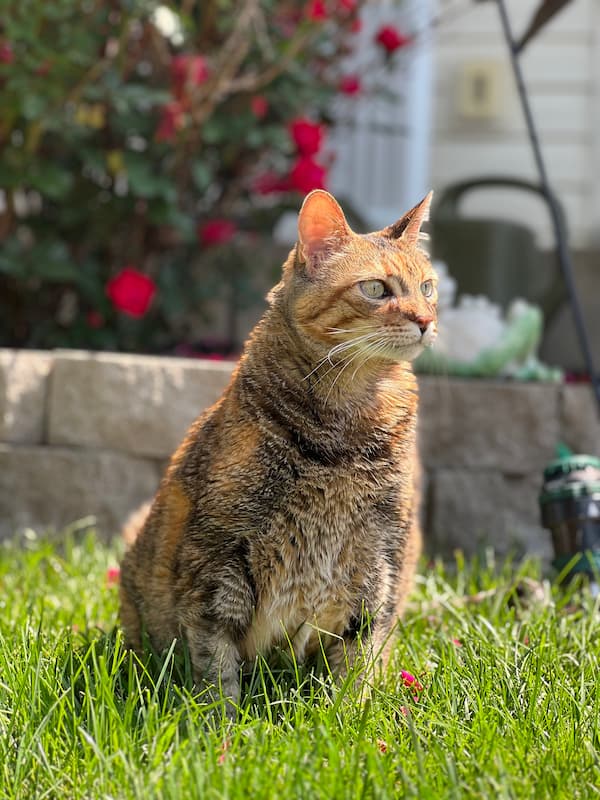 Cat
We adopted Cat when she was 7 months old in January of 2011. We had decided to adopt a cat due to our apartment complex having strict restrictions on dogs. I had never owned a cat before. We had went to the pet store multiple times to look at the cats who were available for adoption. From the first time we walked in, there was this one cat who without hesitation would come to the front of her cage and meow and paw at me through the cage. And each time we returned she would be right there waiting. So to say we chose her is an understatement, she definitely chose us. Her name at the time was Starburst. After several weeks of her refusing to acknowledge that name I began just calling her Cat. And sure enough she would come meowing every time. People always thought it was funny when they would ask what our cats name is and we replied "Cat". 12 years and 4 months of being her parents was not enough. Although we have many fond memories of her and will always have a special place in our hearts for her. Rest in peace Cat! You are loved always and forever! – Shellie H.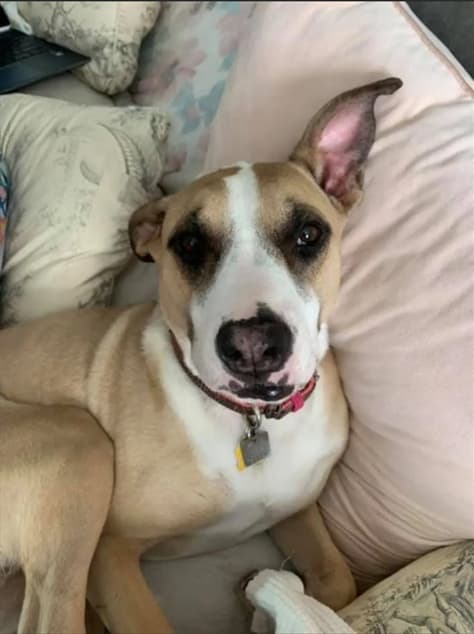 Canoe
Canoe was a beautiful, kind, and very sensitive Pit Bull/Rhodesian Ridgeback mix. She was rescued by an acquaintance of ours in Maine and due to horrible abuse Canoe experienced, she had many emotional issues which our acquaintance could not manage so they gave Canoe to us. Canoe immediately was relaxed and loved being in our house (with, at the time, we had 4 other dogs for her to play with). She flourished immediately and loved running outside, jumping in the river near our house, and into the small plastic pool we had for her and the other dogs. My wife and Canoe bonded immediately and pretty much was my wife's dog from the beginning and until the end. Canoe was a small dog in a big dog's body (approximately 65 lbs). She oftentimes would want to sit in my wife's lap or squeeze between several other dogs and people just to be close. Along the way, it made my family's collective hearts swell with such love and joy to help Canoe go from an abusive, mistreated (and misunderstood) past to a beautiful and loving life. We miss you Canoe and know you are in animal heaven being loved by all of our other puppies. – Jeff U.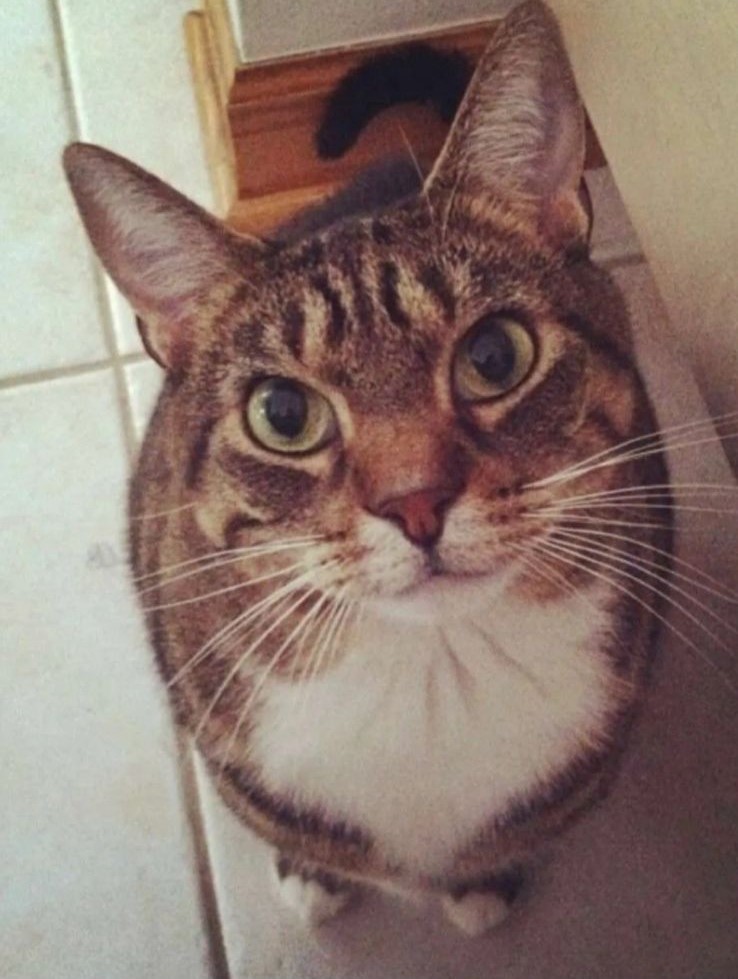 Holly
In loving memory of this beautiful girl, Holly. <3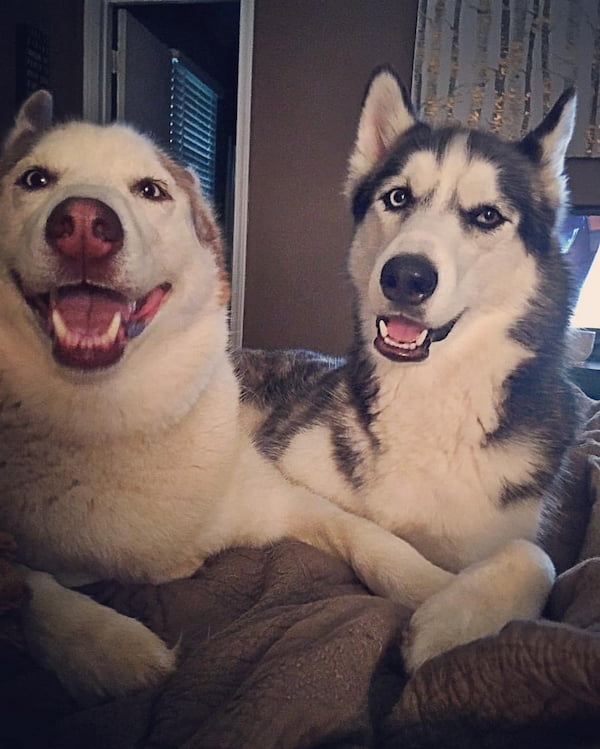 Smokey & Moe
In loving memory of these two beautiful pups, Smokey and Moe. <3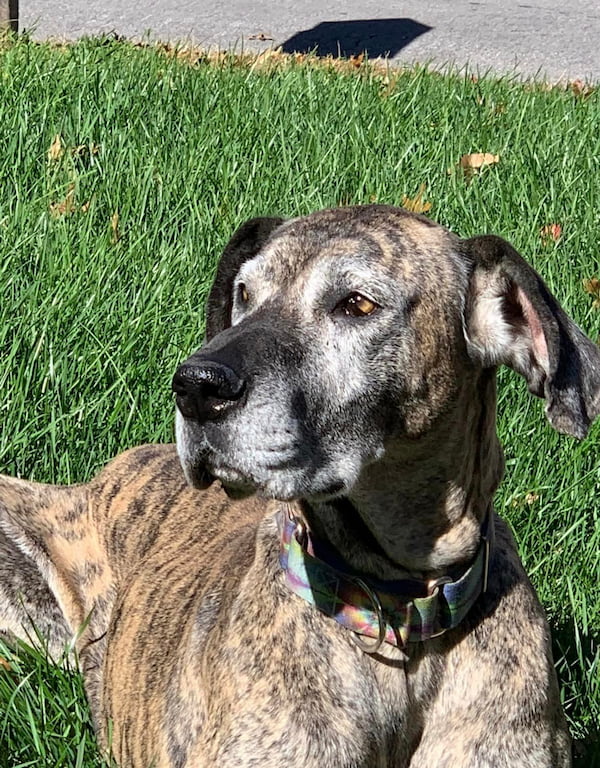 Kita
In loving memory of this sweet, gorgeous girl, Kita. <3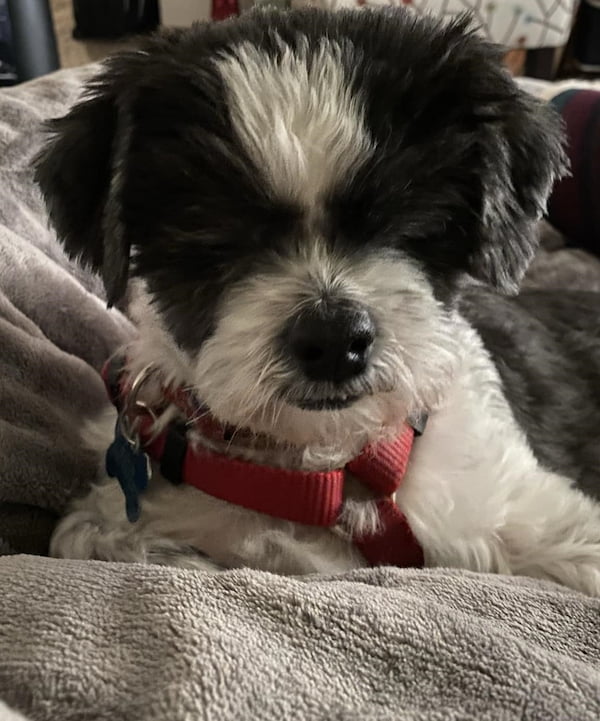 Hutson
In loving memory of this sweet boy, Hutson. <3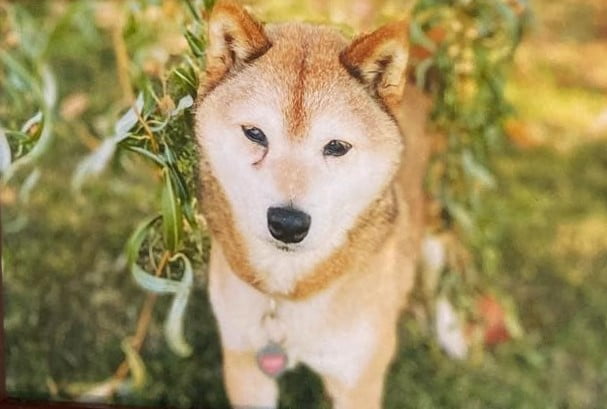 Joanie
In loving memory of this sweet, beautiful girl, Joanie. <3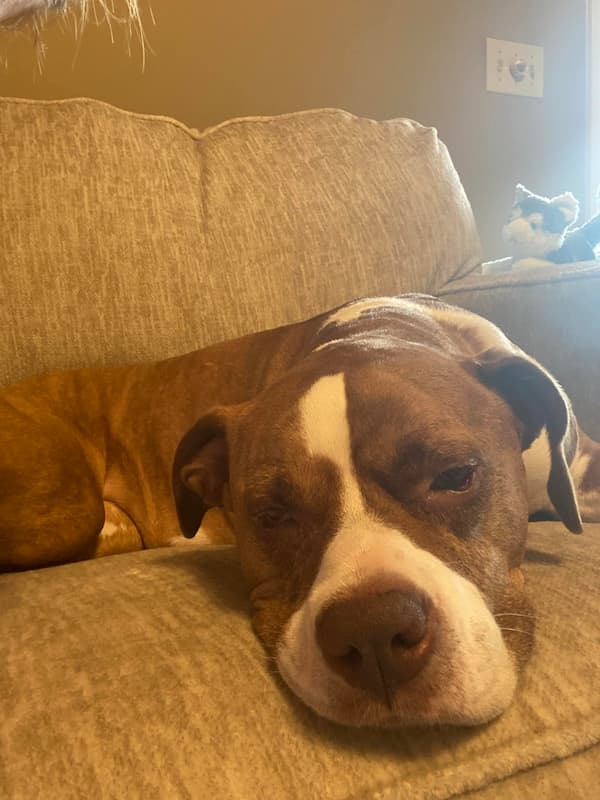 Luna
In loving memory of this sweet baby girl, Luna. <3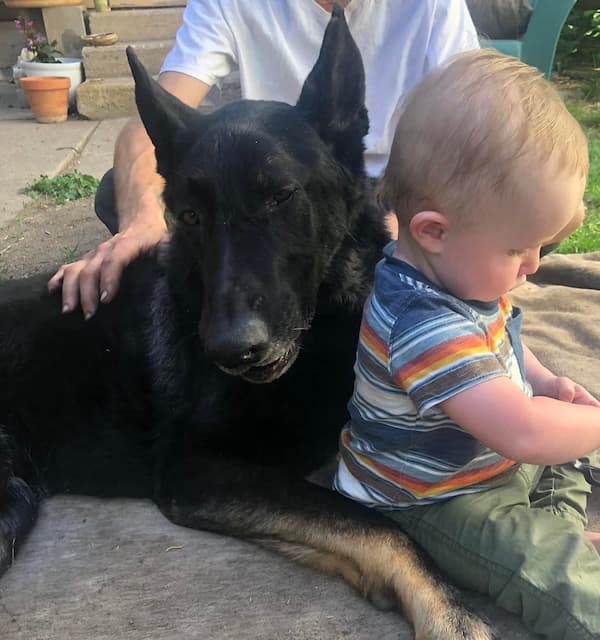 Bob
In loving memory of this sweet, handsome boy, Bob. <3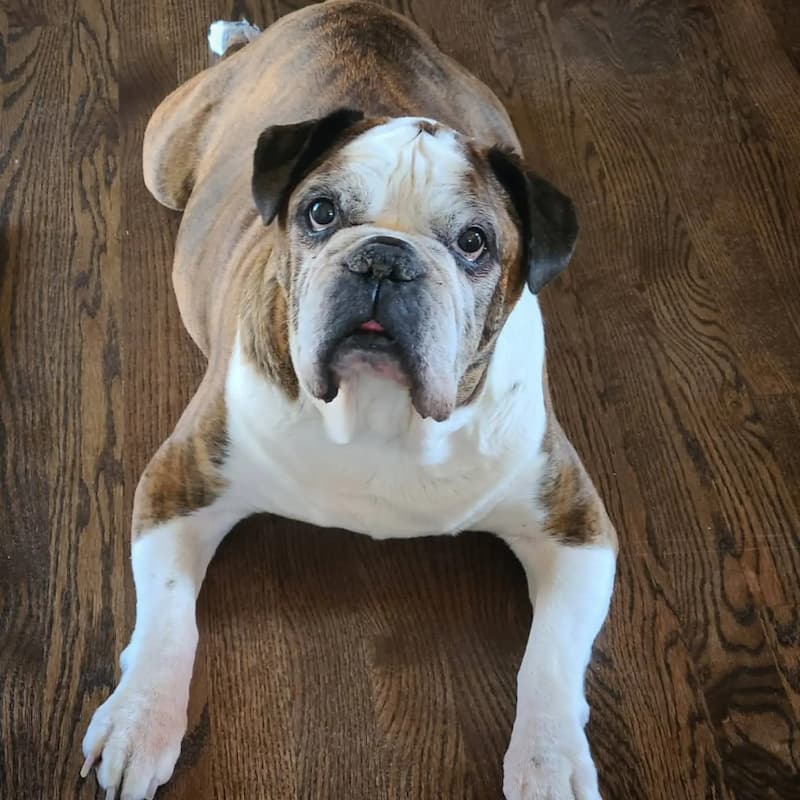 Sahana
In loving memory of this sweet girl, Sahana. <3
Odie
Odie came into my life a little over 14 years ago around the Christmas holiday and that time of year became special for us, a wonderful gift. He loved exploring the outdoors and his nose was always working overtime. He loved his chew toys with many only lasting a few minutes but there were those special ones which he kept around for most of life. He also taught our other dog Dexter the joy of chewing sticks. Outside his favorite spot was an old hollow tree stump, digging his way in and then dragging himself out on all fours. Miss you buddy you made our life very special. – Michael L.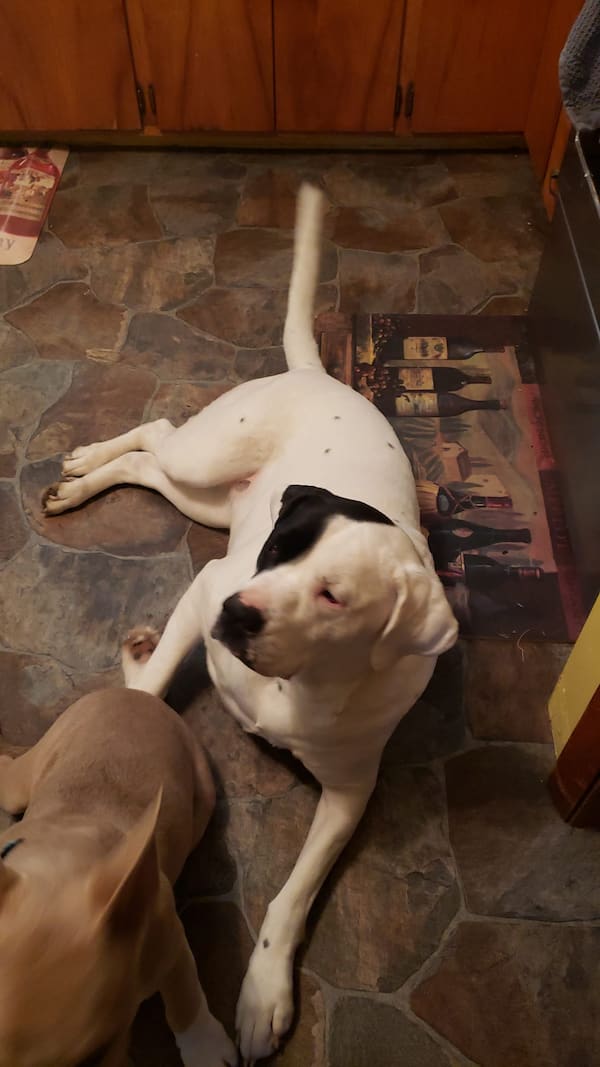 Sofia
When I called to make arrangements the person that I spoke with was very respectful and showed compassion for what we were going through. Dr. Erin Sako notified me when she was on her way. On arrival and the entire time she was in our home she was very compassionate and caring. she treated Sofia, my daughter, granddaughter and myself with care and respect. Found them with Google and I am very glad that they are around to help in these situations. Sofia crossed the Rainbow 🌈 Bridge in her own home surrounded by family. They make a very sad and stressful situation less stressful. – Rhonda P.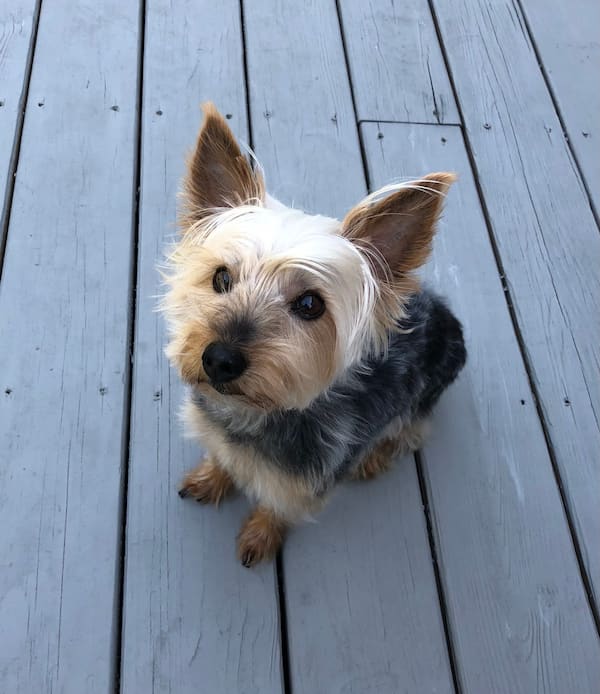 Jazzy
After making the difficult decision to say goodbye to Jazzy, I called Home with Dignity. The woman who answered the phone was kind, soft spoken and truly helpful. Dr. Acevedo arrived the next day and explained everything thoroughly. She took her time and let us say goodbye. It was a heart wrenching day, but Home with Dignity made it bearable. Thank you – Shari B.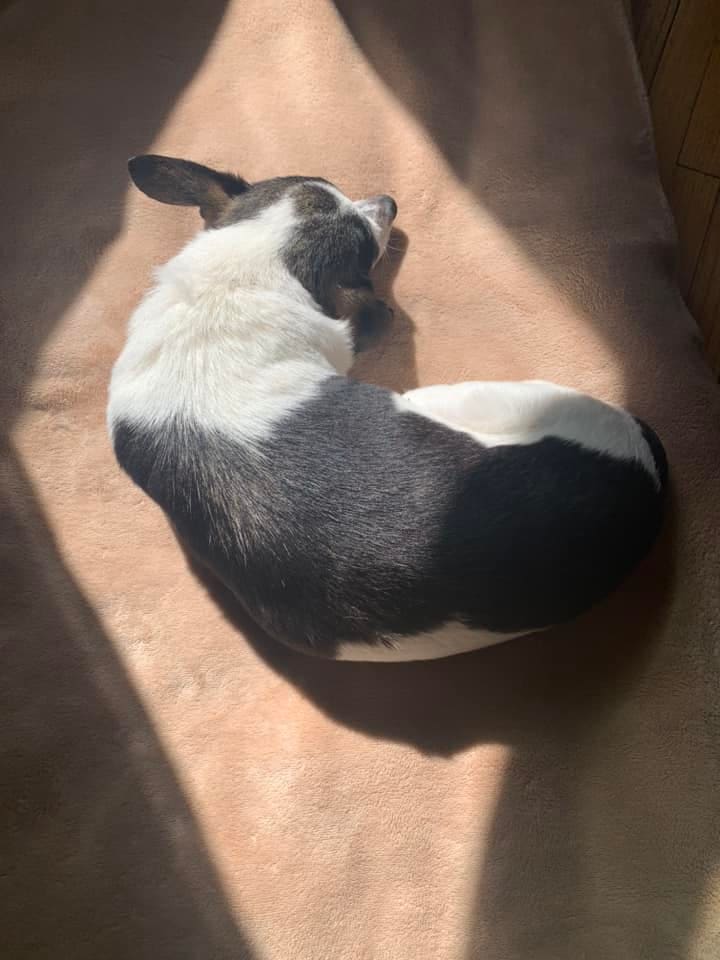 Max
We recently had to make the decision to put our 19 year old chihuahua Max to rest. Dr. Ng was the perfect blend of empathy and professionalism. We are grateful for her kind words and gentle approach. Would recommend this service to any family who is having to part with their furry family member. – Mariah F.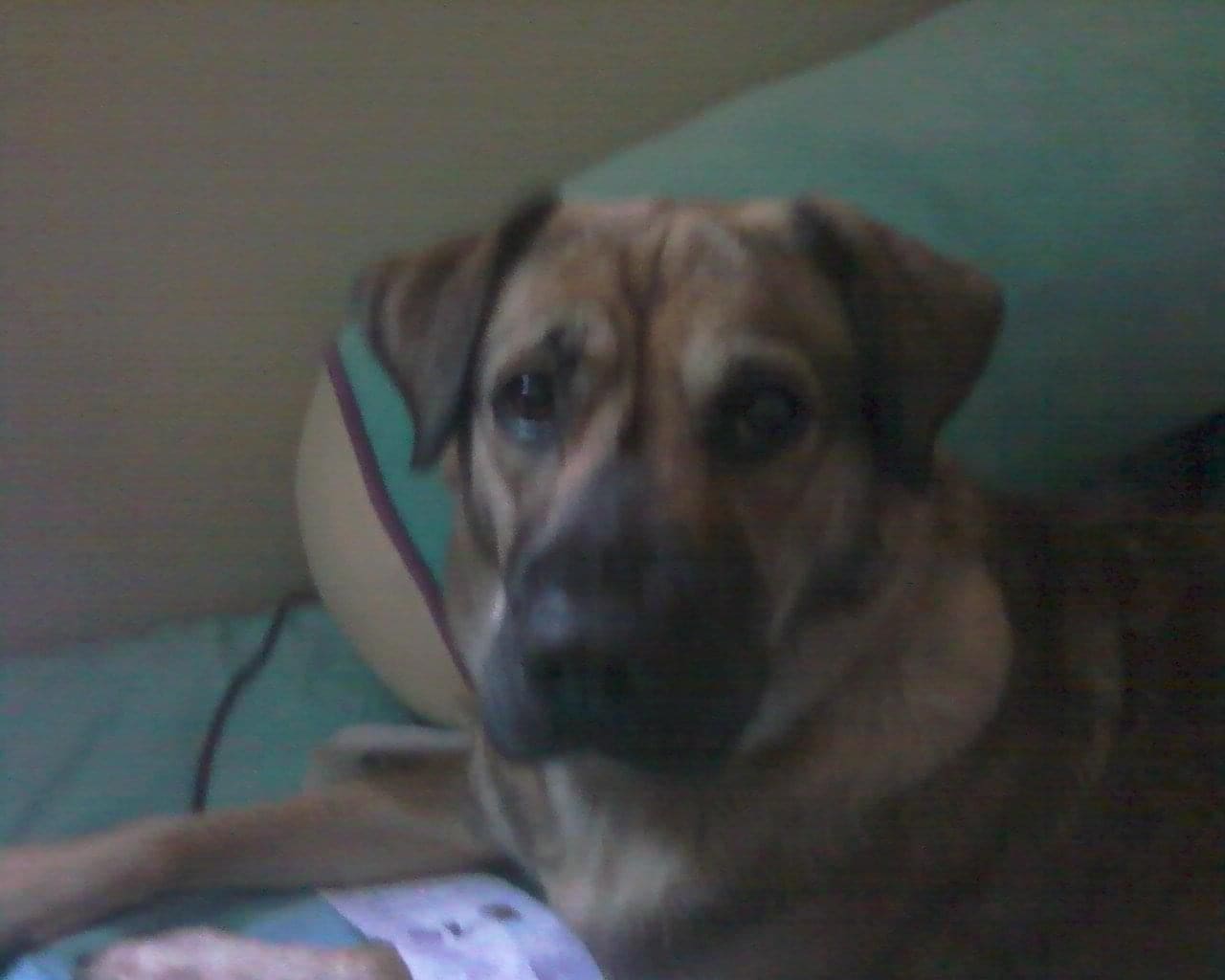 Khodie
Today we lost a Beloved family member. We said goodbye to Khodie Williams! Thanks for many years of Love and Protection! – Celeste W.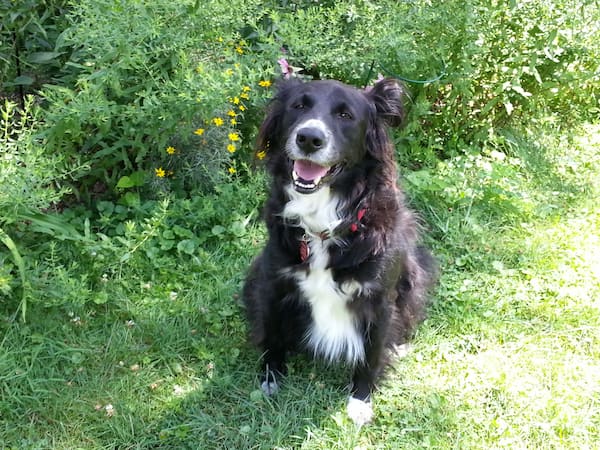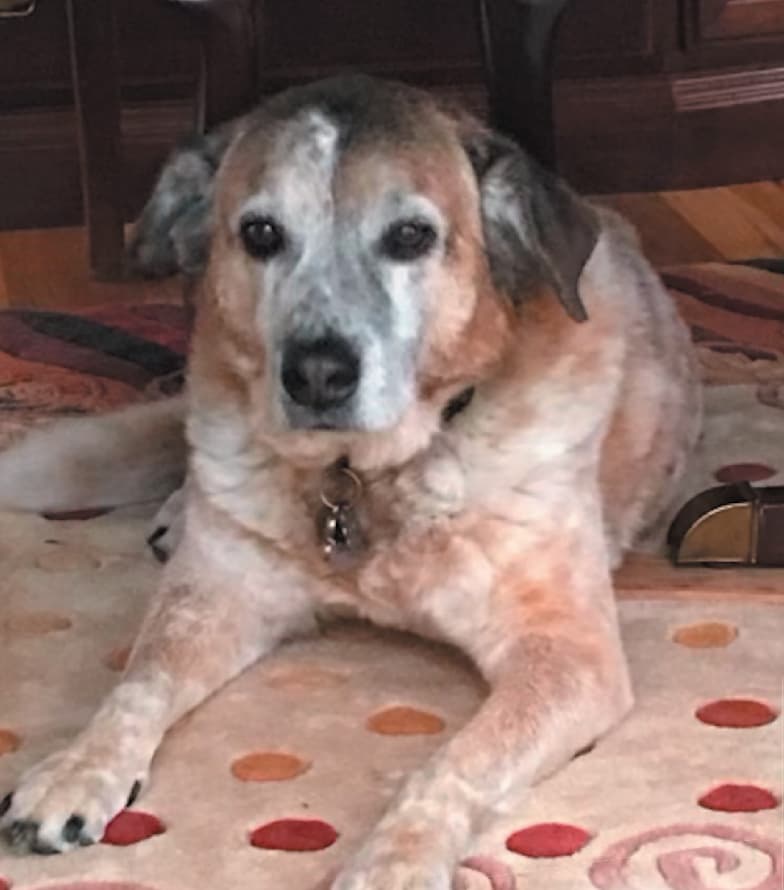 Red
Hello – My name is Red A.K.A. Red Dog. My story begins when my initial family decided that my brother and I would be happier with another family so left us in a box on the steps of the Humane Society at 7 months old. Luckily for me, my new parents came to find a new baby and it was instant love at first sight for all of us. This is when I knew I had found my forever home. I have been very fortunate to have one mom, two dads (my first dad died when I was only 4) and a brother named Maxie (a West Highland Terrier) that my mom and second dad adopted from his mom. I have lived in three different homes in Chesterfield, Florissant and finally Creve Coeur Missouri so have gotten a chance to sniff all different scents, chase all sorts of wildlife and roll in many different grasses. I have always been a traveling dog. Car rides are my favorite and I even got to fly in an airplane. My grandpa was a pilot so got to travel to New Jersey a few times to spend time with him. I never met another dog or person that was a stranger. My family always has company for the holidays and throughout the year in which I was always included. Mom's weekly water aerobics, Thanksgiving and Easter were always the best for begging as the treats were always plentiful. One of my favorite activities in life, however, was my service work at the nursing home. I volunteered weekly as their Pet Therapy at Delmar Gardens North for the last 5 years of my life. It was a true blessing for me and for all the residents. We all had smiles on our faces at the end of the day. Then after 16 years of a wonderful life, God decided it was time to take me to Rainbow Heaven. My parents wanted to make it as peaceful an experience for us all so they had a wonderful veterinarian from Home with Dignity come to our home and help us get through it with as much ease as possible. Because I had such a peaceful and easy transition into Heaven, I want to be able to offer this experience to others whose families may need some financial assistance. I look forward to greeting you at the Rainbow Bridge with a big tail wag where we can run and play for eternity. Love & Kisses, Red Dog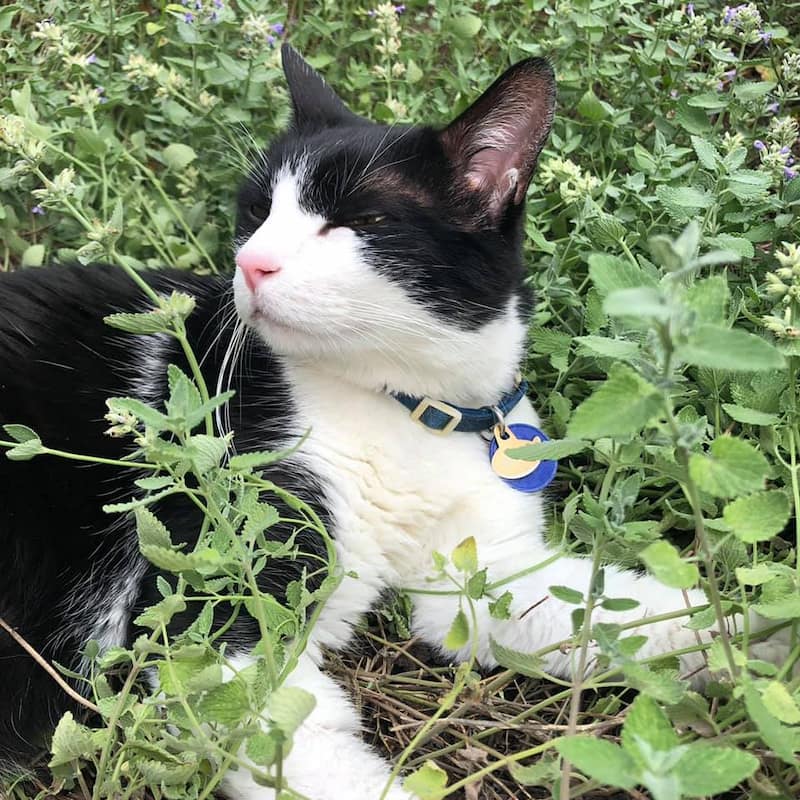 Ziggy
Rest easy my sweet Ziggy. Both cats that inspired the creation of this business are somehow already gone. It doesn't seem real. Zig's cancer diagnosis came over a year ago, and was the same cancer that took his sister. Zoe's passing was sudden and extremely unexpected, so I'm grateful for all of the goodbye time I had with MahZigman. One of the best things about our goodbye year was that he got to meet the baby 🥰.
Zig was a quintessential boy. Needy, rambunctious, playful, and a total mamas boy. He was my shadow, following me everywhere and awkwardly trying to snuggle at the worst possible times. He was also the first cat to be banned from free play here at the hotel while I was on a trip… because he was SOOO bad. He'd apparently just go around and hiss at every single cat, as if to say "do you know who I am?! This is MY house." Sigh. He was a very bad Zig, but also very good 😊
He passed peacefully at home in my arms thanks to Home With Dignity. I sent him with his favorite toys, catnip, a bundle of grass he can scarf and barf in the afterlife, all snuggly wrapped up in a Patagonia jacket I was never ever going to wear again. How fitting… for what feels like the end of a really eventful chapter.
Rest In Peace mah Zig. Be nice to your sister until we meet again. Thanks for helping me through so, so much. 😇 🌈 👼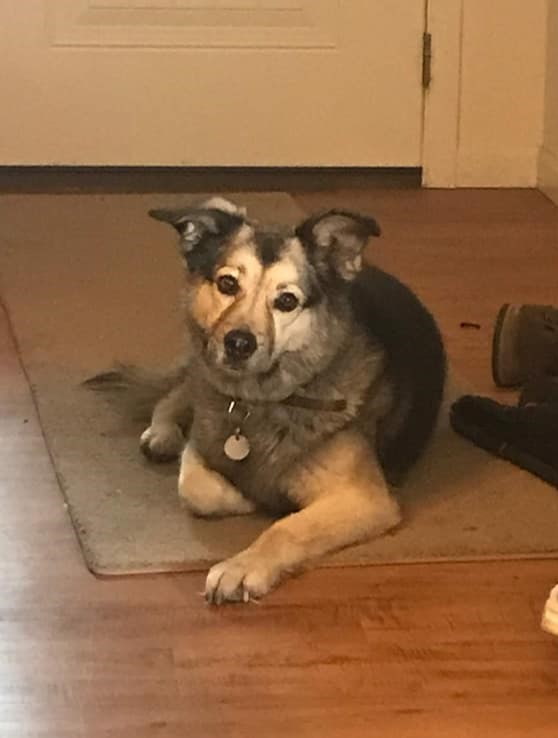 Jewels
We adopted Jewels 14 years ago. For the first 12 years of her life she rode to work with her Dad. She traveled all the way to Indiana many times with him. He was in delivery and she was his sidekick. This was such a difficult decision but one we knew we had to make. She is dearly missed. – Maria C.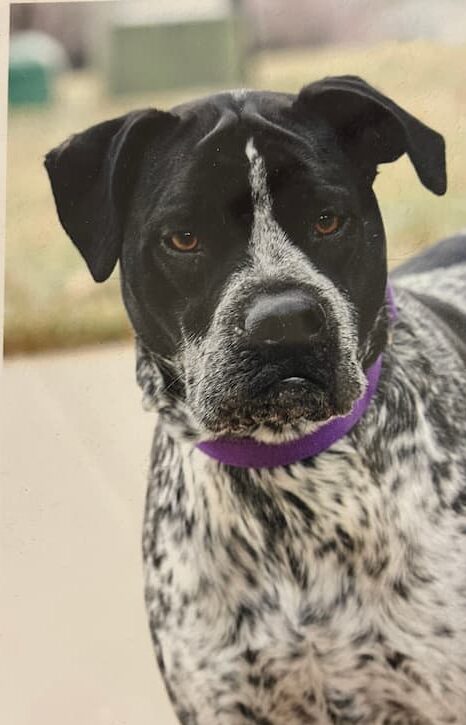 Josie
Josie was a year old when we adopted her from TARA in Kansas City, MO. She is an American Bulldog/Blue Heeler mix. At one year (as pictured) she was a beauty!! She had been returned because she was a fence climber!! We took a young grandson with us to be certain that the dog we brought home would be good with children. And Josie was energetic but so very sweet! She never met a stranger. ;). Built like a tank. And she thought she was a lap dog ♥. At 16 years and 8 months, she was still loving and gentle. Good girl!! A very special part of our whole family for a wonderfully long time! 💔
Dr. Ben was a special friend at the moment she needed. He made this difficult time easier. Thank you, Dr. Ben. – Tom and Lynn M.
Rocko
Rocko Moe was born on August 20th, 2010. He did not enter my life until November 4th, 2010 after answering an ad on Craigslist. The lady that listed him had over 30 inquiries and chose me to adopt him because she just had a feeling about me. He was the best $50 I have ever spent. From that moment I met him, I knew, he was the love of my life. He became my ride or die. My partner in crime. He was a very rambunctious puppy because of that Husky in him but that didn't stop the compliments he got every where we went. He was the most gorgeous boy and had eyes of copper. There were a few rough years of him having separation anxiety but he grew out of it and never ever stopped having my heart attached to his. He spent some of his life on my property of 60 acres and thrived there. He loved exploring in the woods and getting into all sorts of trouble. At the ripe age of 6, he decided to eat something in the woods that cause an obstruction in his intestines. I quickly took him to the emergency vet and spent $8,000 on an emergency surgery with a 50% chance of his survival. I would have done that 1,000 times over to save his life. He has been with me through 4 relationships, 10 homes and more heartaches than I can count. Rocko had a way of being so independent and such a loner but when he knew his mom was hurting, he was the absolute best at putting himself next to me so I could hold on to something. He was literally the reason I did not give up on life many times throughout our time together. I loved and still do love him more than anything I have ever "owned" in my life and definitely in the top 3 of people I have ever loved. He was just that to me, a person. He was my child. When you don't or can't have children of your own, dogs can fill the void within your heart. When he left me on December 28th, 2022, he took a piece of my heart with him that will never be filled again. It will not be filled until I get to be with him again someday. I know my family up in heaven is taking care of him and loving on him for me. Home with Dignity made things the best as possible for him and I when he passed. I would never let him go in a vets office. They came to my home and let him be relaxed and at ease the whole time. I have his ashes and the keep sakes that they made for me on display in my house and I still get to kiss him goodnight every single night. ❤ – Tiffany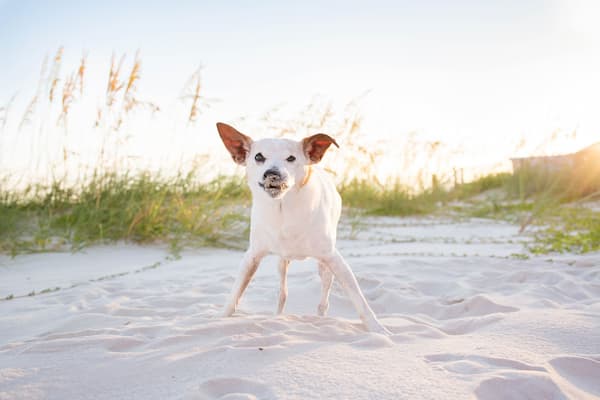 Tuffy
At 17.5 years old, Tuffy was with us for nearly everything. From my first apartment and through three house moves. I worked from home for 12 years of his life, so we hungout together pretty much constantly and he went with us so many places. Rivers, lakes, oceans, and a million car rides. It's extremely difficult to say goodbye to someone who has been part of every special moment in your adult life and I really don't have the words for how I'm feeling. We've talked about so many funny things he did, looked at pictures and videos from the past 17 years, and sobbed until we didn't have tears left only to find out we did in fact have more. We finally picked out a grave marker, memorial box, and memorial photo print after spending hours looking because nothing seemed good enough. I also ordered a smart frame so we can see all our pictures of him. We've found so many that we'd forgotten about while digging back through albums and Facebook. So many good memories. – Megan C.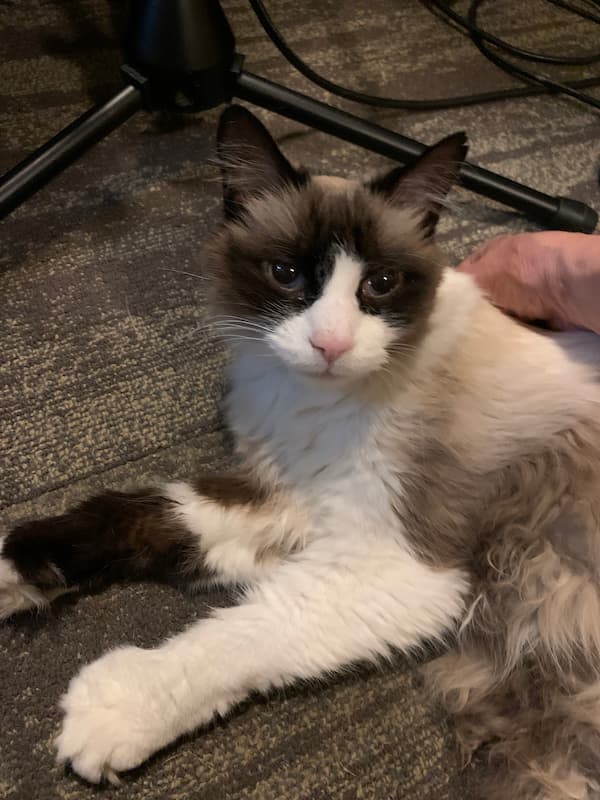 Doug
Doug was a wonderful, unforgettable cat, and we're most grateful of all for the eleven years we got to spend with him. – Pat T.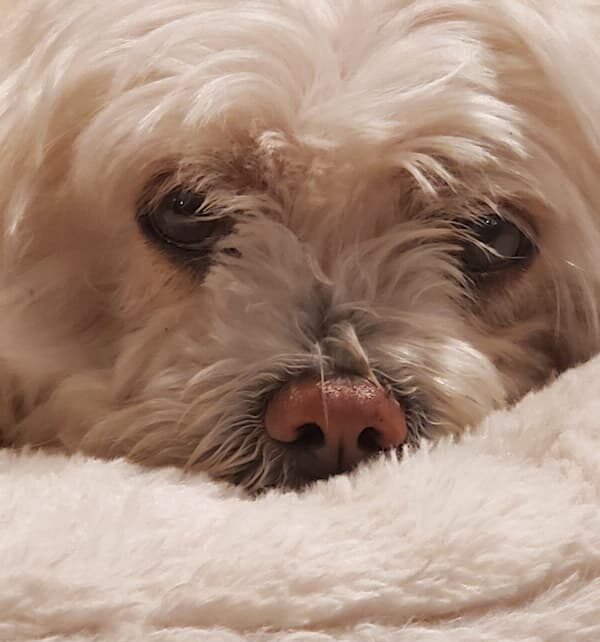 Bella
Bella was our world. She was almost 14 and I was not ready to let her go. Dr. Dan examined her and assured me it was her time. He was so compassionate and took his time with our girl. We will miss her every moment of every day but we know in our hearts that she went peacefully on her own terms (everything was on Bella's terms!) We love you our little pumpkin 😔 – Chrissy G.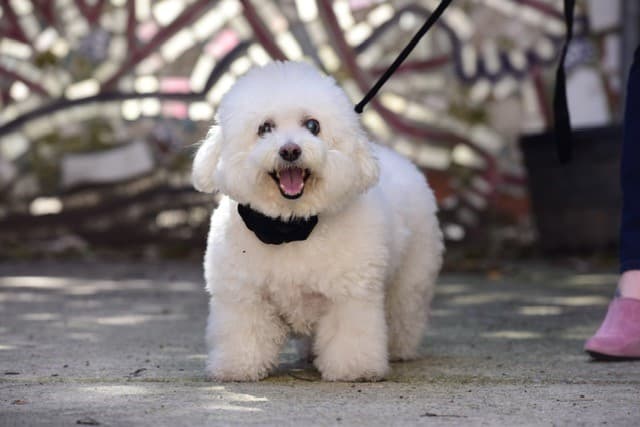 Lola
I adopted my girl Lola at just 12 weeks old….. and she was so cute! I am single with no kids so she was my baby. She was also everyone else's baby! My nieces and nephews adored her. So did all my friends and extended family. She was just the sweetest. That is why I called her my sweet girl. Never growled, snapped at or frightened anyone. She always took treats very gently but was a very picky eater. Pizza and meatballs were her fave until she was told to go on a diet. When she did she lost 3 pounds!
Each Halloween we dressed up. We were Elsa and Anna, the good witch and bad witch, Wilma and Betty but her best Halloween costume was Lola the showgirl, with yellow feathers in her hair.
She went through a lot of health issues including losing both her eyes to glaucoma. So the last 4 years of her life she was blind but you would have never known it. She was resilient and she figured out her way around.
She was almost 16 years old when she passed. The last few years she was happiest next to me on the couch while I worked from home.
She was spoiled. Very spoiled. She was also very loved. She was my heart. I miss her immensely. – Janai B.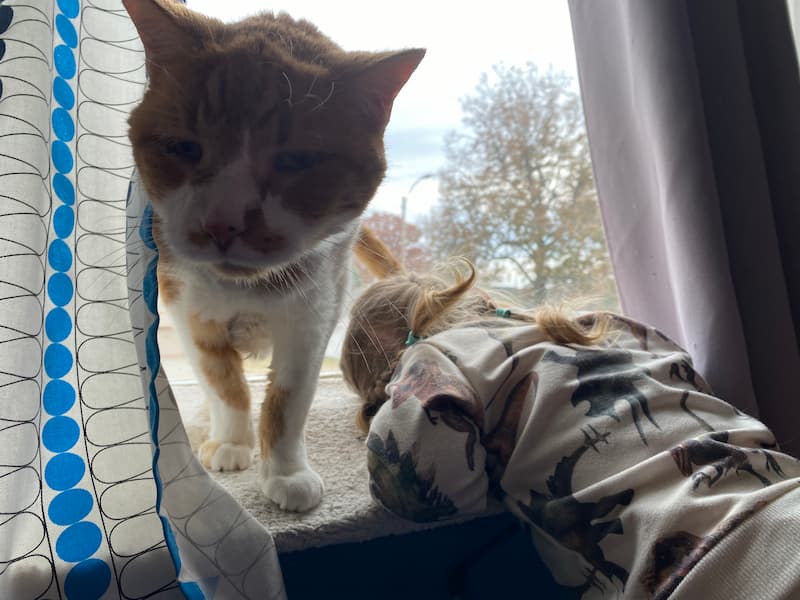 Weasley
Weasley was 18 when he passed peacefully. I found him as a stray kitten in the rain. I took him with me to 3 different states (plus the drive to get to those), he lived in 16 different homes with me, and he was kind of a jerk. A jerk I love so much that I already had a tattoo of him before he passed. We had a lot of adventures and we got through a lot of bad times together. He leaves behind his bonded mate, and a 28 pound hole in my heart. He was my 3 year old daughter's best friend, and "Weas?" Is one of the only things my nonverbal love says. Thank you, Home with Dignity, for the compassionate, calming service call; as well as the follow up postcard. It made me cry that your company cares so much for a pet that was and continues to be so important to me. – Rachel T.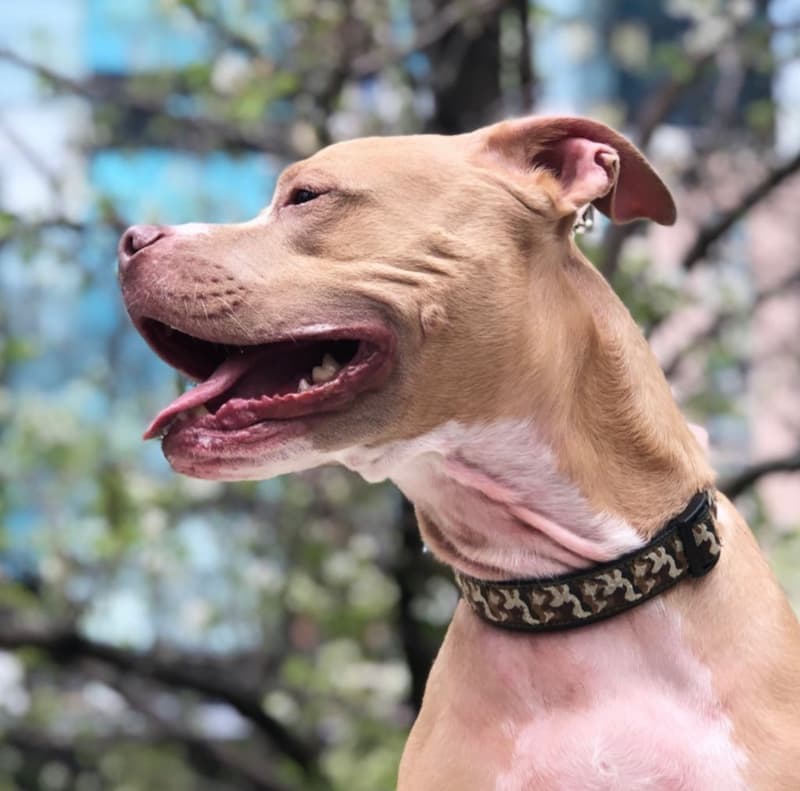 Apollo
I adopted Apollo in Chicago when he was around 10 months old. I don't know much about his life before me but based on his anxiety, and fear of brooms and shoes when I first adopted him, I imagine his life wasn't that great before we met. With that being said, he truly rescued me more than I rescued him. He lived a very adventurous life in many different parts of the country including Chicago, IL Santa Monica, CA and he was able to live out the last 8 months of his life in the beautiful mountains of Colorado. He loved to swim, loved tennis balls, loved car rides, and loved to go on long hikes. Actually, he loved anything as long as it meant going on an adventure with me. Letting Apollo go was one of the hardest experiences of my life but thanks to Home With Dignity I wouldn't change anything about the day when it was finally his time to transition. I am so happy that Apollo and I can help another family during this very difficult time and I know Apollo will be waiting to greet your furry loved one on the other side.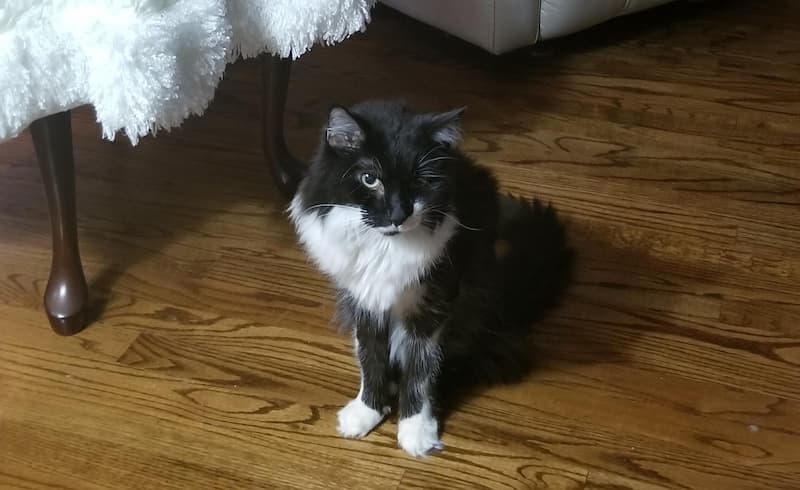 Jerry
Our little Jerry was our pride and Joy. We had 14 wonderful years with him watching him be so playful and so personable. He loved to sit with us at night watching TV and loved playing with his brother Tom.
We already miss him so much. He will always be with us…our hearts are broken but we know he is no more suffering and is running and playing in kitty heaven…
Thanks to Dr Crowder, Morgan and Chanell from Sweet Dreams. They were so comforting to Jerry and to us during the process. – Bob & Dottie D.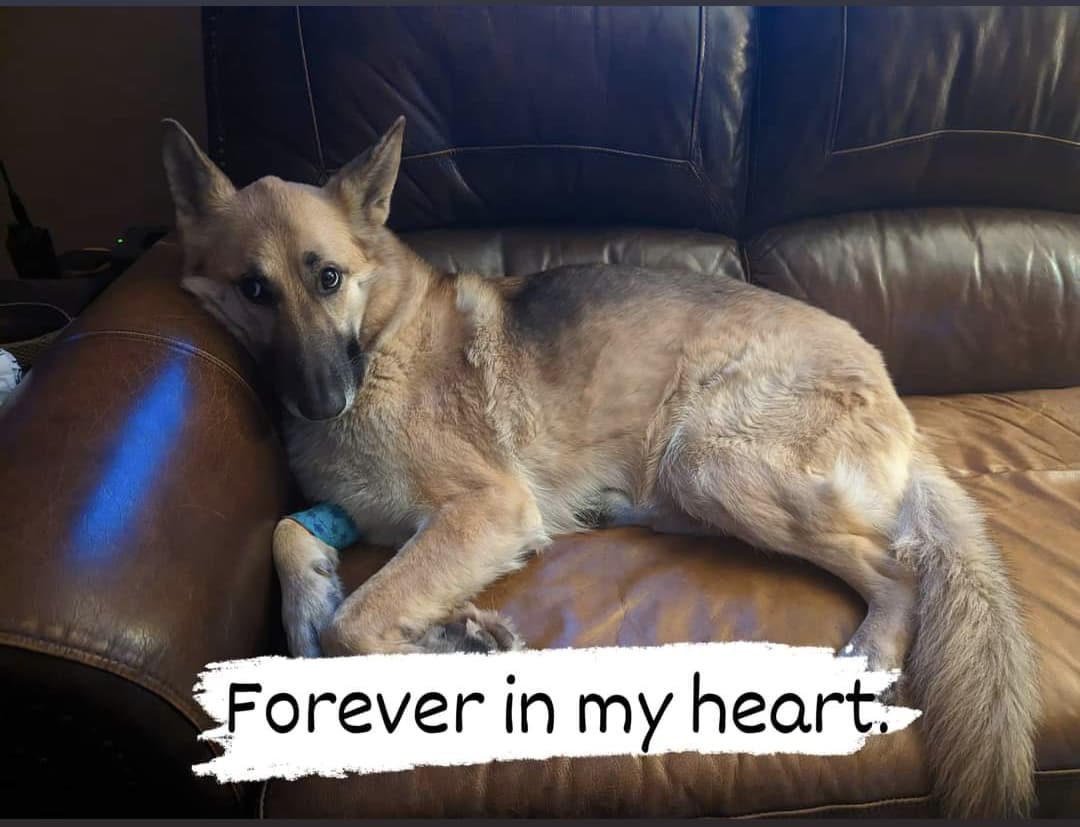 Khiya
My Khiya Fluffykins No Bite was taken early due to a very aggressive cancer. The loss is gut wrenching, but the seven years had with her were absolutely amazing. She was a sweet soul, a great companion, and very much a therapy dog for me. After a 24 hour shift, coming home to her and her brother Bodie was an automatic stress relief. All our hours at the river, hiking deer camp, and enjoying Wisconsin Point will forever be with me.
She was so loved and will be deeply missed by her human mom and dad, brothers and sister. But words cannot describe the loss her brother Bodie must feel.
You will always be with us, sweet girl.
I can't thank Dr. Ashley enough; what she provided was immeasurable. – Mark A.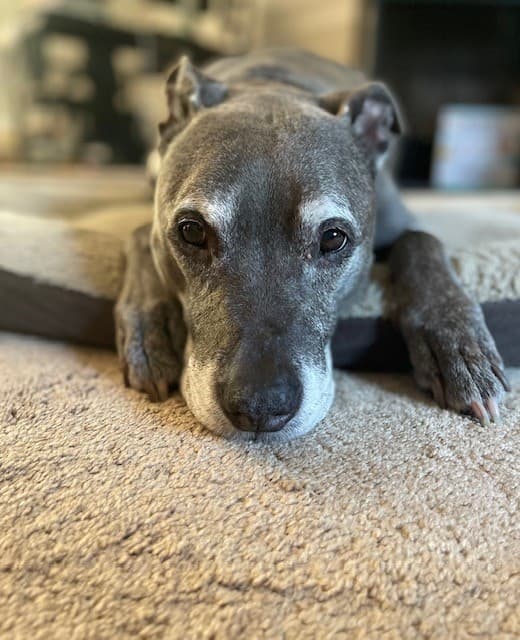 Moonshine
Moonshine was our gentle giant. We adopted him in 2012. The best decision ever. He brought so much love and happiness to our family. Moon had tumors throughout this body and arthritis. At 16 years old he began to really slow down in July. I held on to him for me. I decided in early September that it was time for me to let him go. My heart was shattered at the thought of him not being with our family. My niece recommended Home with Dignity. I am forever grateful for Dr. Dan. He made this heart wrenching process peaceful and allowed Moon to be at home in his bed surrounded by love when he passed over the Rainbow Bridge on 09/17/22. Dr. Dan is compassionate and very loving. Thank you so much Home with Dignity and Dr. Dan. – Stephanie O.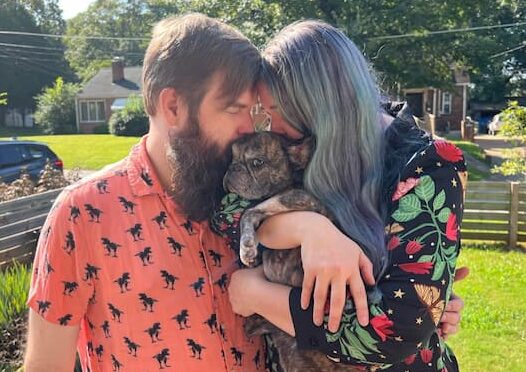 Brewster
I always promised my boy that I would do everything in my power to say goodbye at home. Thanks to Home with Dignity and Dr. Siomara Acevedo I was able to do just that. As absolutely painful as saying goodbye to Brewster was, and will continue to be, the entire experience can only be described as beautiful. He was diagnosed with terminal cancer Wednesday morning, it had been hiding in there, but wasn't flagging as a possibility on his bloodwork until last week. We said goodbye Saturday because it was clear his body was starting to shut down and he was tired- Except for his last bought of energy that popped up when the doorbell rang one last time for him.
Dr. Acevedo showed up right at our appointment time to begin the process. She was so supportive and at no time did we feel rushed, she asked consent every step of the way. She walked us through the steps she would be taking and was so incredible gentle with my baby. We were able to have our other dog present the entire time as well, which we feel was good for all us, especially to help us process our grief.
We spent a solid hour and half going through the transition with Brewster. We were able to just hold and love on him before the sedative was given. Once that was done, we continued to hold and love on him for about 10 minutes before she asked if we could move on to the next step. We held him through everything. Once the final injection was done and she confirmed he was gone, she gave us some more time alone with him as a family. We were able to take some beautiful photos, she helped us get some inked prints we were unable to do when he'd wiggle his paw away prior and helped us get some bits of hair to keep with us. When it was time to let his body go, she gently swaddled him into a blanket and let us carry him to her car.
I was so worried he'd be going into a cooler or a box… but no. He had a bed laid out in her trunk just for him. So we were able to lay him on there. She made sure we were comfortable saying goodbye before she closed her trunk.
Thank you so much for offering this service, and for the gentleness and compassion everyone we worked with and spoke to provided. It doesn't take the pain from losing a loved one away, but it does show there is kindness in this world, and that people sign up to help others through one of the worst moments as a pet parent.
The only thing I wish we could have done differently was sign paperwork prior to the appointment, but we understand that may not be possible. It did not cloud our experience though. – Ann B.
Casey
Our sweet boy, Casey, crossed the rainbow bridge on 9/12/22. He was a cherished member of our family and we were blessed to have 18+ wonderful years with him. He brought so much joy to our lives and was my little shadow up until the very end when he could no longer see, hear and mobility became a challenge. I'm so grateful to have found Dr. Ashley and Home with Dignity! We wanted a peaceful passing for Casey in our home in his dog bed that he loved, surrounded by his family and favorite toy (a stuffed hedgehog), not a stressful car ride to the clinic that caused him anxiety as he got older. Dr. Ashley was so kind and gentle with Casey and guided us through each step of the process with compassion and empathy. We couldn't have asked for a smoother transition for Casey and for us. From the bottom of our hearts we thank you, Dr. Ashley!! You truly are an angel sent from above!! – Denise K.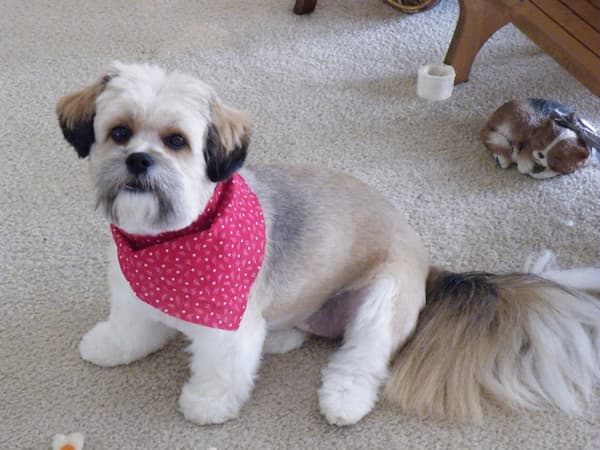 Marley
I can't even begin to say how grateful I am that this service exists. My best friend and constant shadow crossed over the Rainbow Bridge on my birthday, 9/12. Not the best birthday I've ever had, but knowing we will always share a special day together does mean a lot. Marley had been pretty sick, and making one of the most difficult decisions in life was made so much better by having the assistance of Home with Dignity-Baltimore
My best friend had to call them and set up the appointment for us, as I was to upset to talk on the phone, knowing my furry best friend was going to be leaving me. All the arrangements were made over the phone and Dr. Dan Zakai was sent to assist Marley in crossing over the Rainbow Bridge. This man was awesome, so kind and gentle with Marley, petting her and stroking her as if she were his own. He answered every question I had and explained everything that was going to happen and agreed with me that under the circumstances of her illness I was making the best decision for her. He spent a little over an hour with us and was so kind and gentle, he made you feel as though you'd know him your whole life. After he had carried her in her bed and blanket out to his car to make her final trip, he came back into the house and said he had to give me a hug. What a Wonderful man! Thank you Dr. Dan, you made a most difficult time in my life and Marley's, much better than it would have been if I had taken her to the Vets office, which I have done many times in the past, the last, only 2 short years ago. You don't get the quality time there that is given by Home with Dignity.
If I ever have another pet, I will never again take them to the Vet to cross the bridge on their final journey.
Thank you again, Dr. Dan for your caring and compassion. – Peggy V.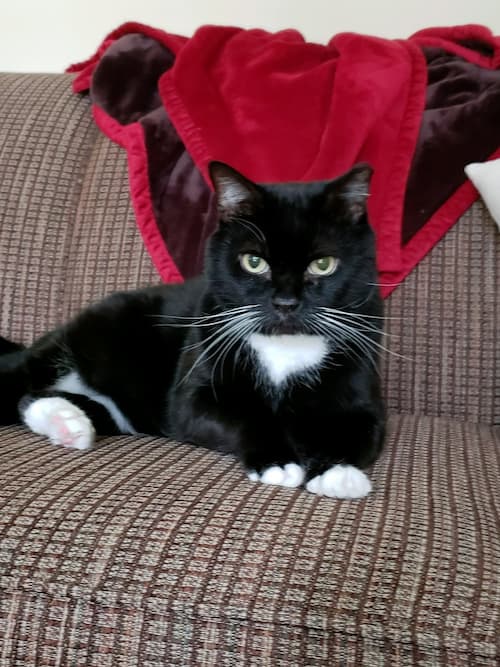 Jasper
Jasper was born in my backyard. He was part of a group of feral cats I was feeding. I sat outside every night while they ate and he started coming to me. At first just for petting, but soon he was sitting on my lap. After he got ringworm, I brought him into the garage to treat him and then into the house. I noticed him doing things that were unique to a dog I used to have. When that dog died, I told her to come back as a cat. I know Jasper was that dog. He followed me around the house and met me at the door. He was so loving. I miss him every day. I'm grateful for the years we had and at peace with helping him transition to spirit this time. – Tammie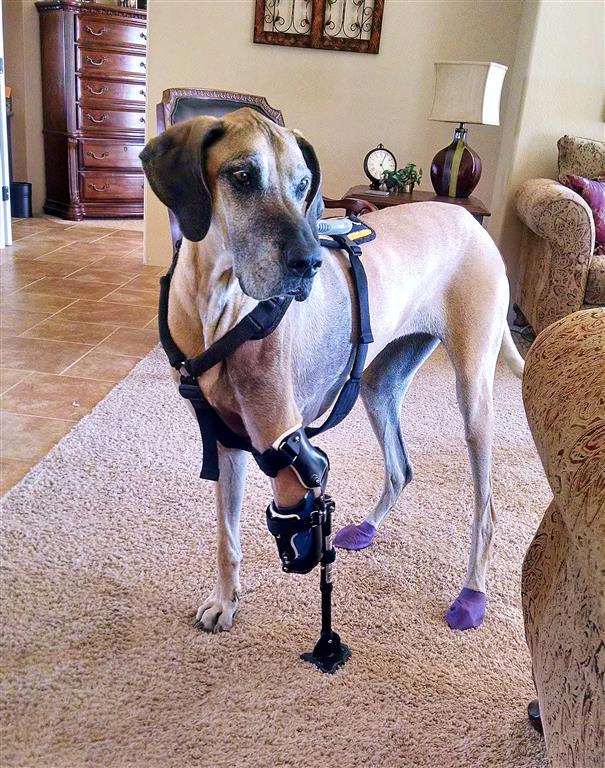 Taylor
Best dog I've ever had. Diagnosed with bone cancer at 8 yrs old. We did everything we could and our insurance paid for almost all of it. We put her through several surgeries, an artificial leg, physical therapy and chemo, but it still went through her body. Not sure we would do all that again. It was a lot for her to go through. Once we knew it has spread, we had to let her go. One of the saddest days of my life. Doing this at home where she was comfortable and avoiding all the hassles of taking her into a clinic (that represented so much pain and struggle), was the only way to go. Peaceful, private, personal – if you have to do this, there is no better way! Thank you everyone at Home With Dignity. – John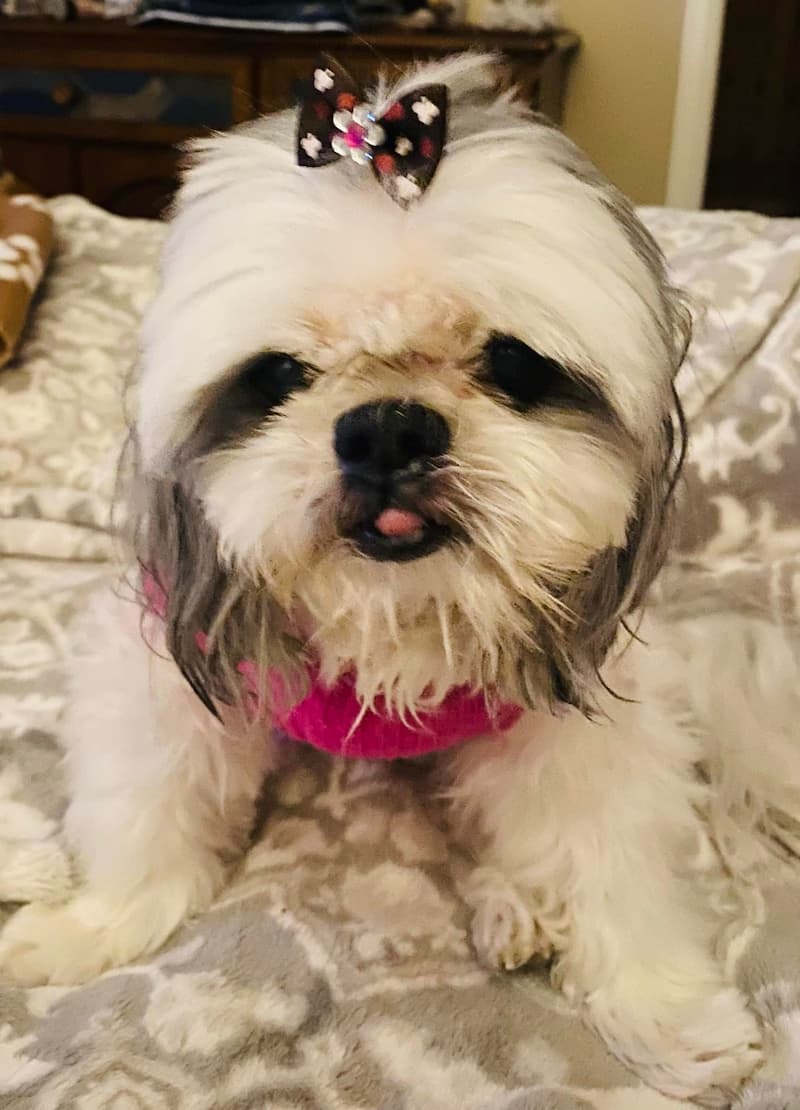 Sammy
I am forever grateful to find this agency and get to meet Andy Majed. He truly was an angel today when it was time for me to say goodbye to my 18 1/2-year-old Shih Tzu name name Sammy. He excepted my case even though I was out of his service area. He came and took the time to get to know Sammy and me and to make sure they were giving me the things that I wanted for her. The entire process there was no rush no hurry and in fact it was encouraged to take the time and love on her before during and after. I highly highly recommend them it's so much better for them to pass away in their own home than to be at a veterinarians office in an exam room. It was better for her and my other three dogs to be there with her. I will forever be grateful for these angels who were there for me and her on a very difficult day. God bless you all and especially Trisha, Tabitha and Dr. Matchett – Stacy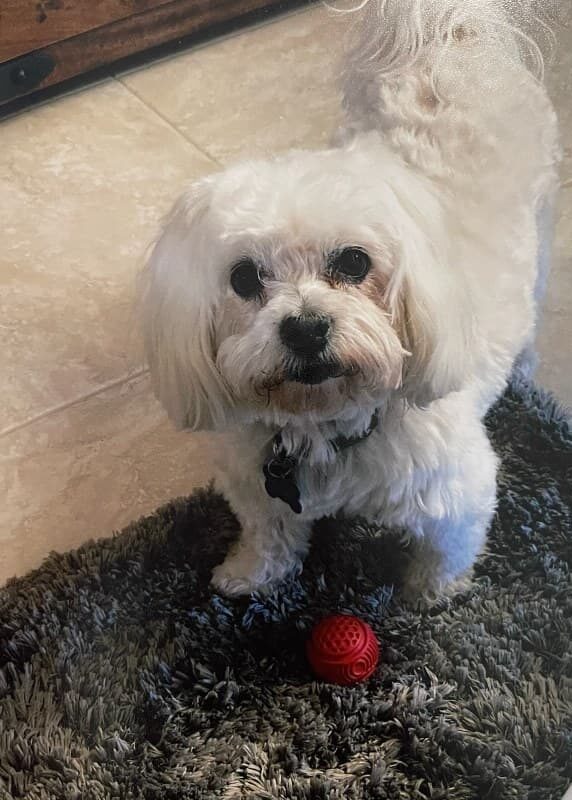 Louie
I have never mourned a dog like I have Louie. Louie came into my life at a difficult time and became my constant companion. He was so patient, sweet and loving; he was the best dog I've ever loved. – Judy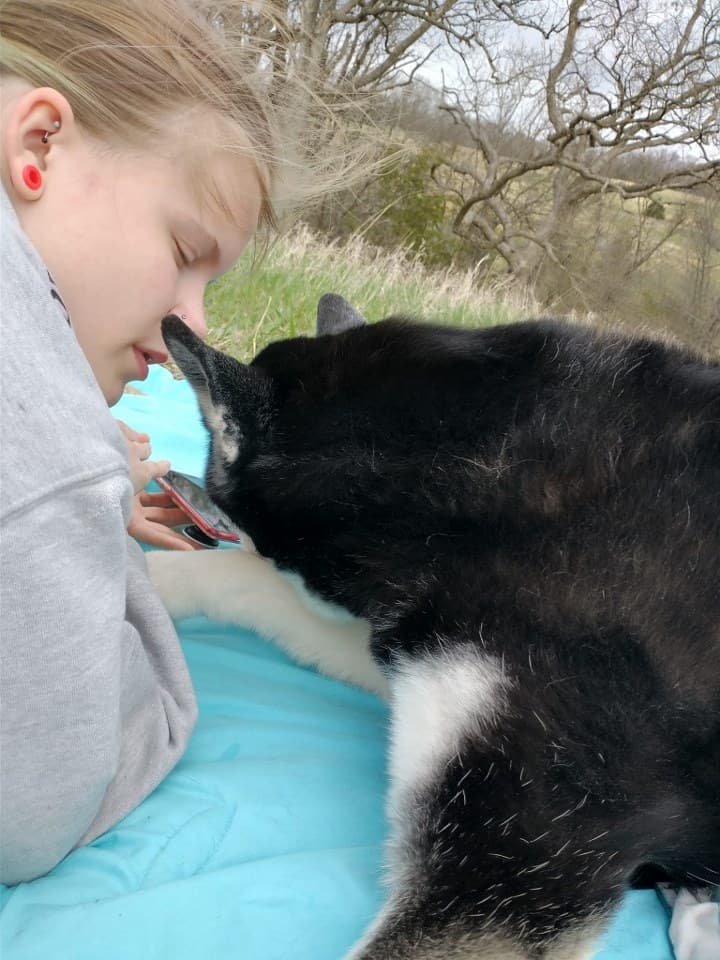 Bella
Our Bella has always been happiest outside. When it came time for her to pass we knew we didn't want her final moments to be filled with stainless steel tables and the smell of disinfectant. Home With Dignity lives up to every word of their name. Bella was able to spend her last moments where she's always felt most at home – outside, with the sun shining and the wind mussing her fur. Everyone I interacted with was warm, professional, genuinely compassionate, and quick to respond – without being intrusive or falsely syrupy. I truly believe Home With Dignity gave our *whole* family, furred and furless, the most peaceful and perfect way to say goodbye. – Nicki
Dakari
My sweet boy Dakari took his last breath yesterday in the comfort of our home, surrounded by those who loved him, and with me (his mama) stroking and kissing his face until the end. He gave me/us over 13 years of love, joy, smiles and happiness. It was so difficult to say goodbye but the decision was right for him… he was not well (dreaded cancer) and he was tired. He would have held on for me as long as he could, but it would have been out of my selfishness. So, love forced me to set him free. It was quick and peaceful… he was ready. Dakari was like no other, the sweetest, most loving boy, who never gave me any issue. I cannot express just how much of my heart this boy held… His legacy lives on in his daughter (my Raven) … but this house will never be the same. He has left a huge hole in our lives… but we are grateful for every second, every memory – even the few days we bought at the end just to sit with, talk to and pet him. Dr. Matchett was kind, compassionate and empathetic. We are so grateful to have made this choice… it didn't feel right to put him through the stress of taking him somewhere for the inevitable. We love you our sweet boy … you will be missed every moment of every day. Thank you Home With Dignity for providing this service to be with our babies until the very end. RIP my sweet boy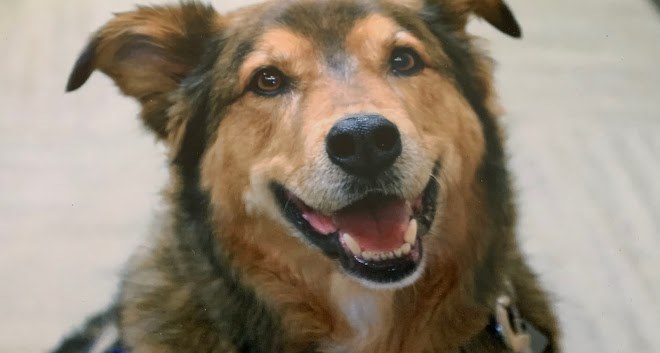 Toby
We would like everyone to meet one of our Guardian Angels. Toby was a Therapy dog. He was very gentle with children. Anytime the family would be watching tv shows with animals, he would bark and whine at the screen. He loved to go for car rides and walks. He will be forever in our hearts. – Eydie