Atlanta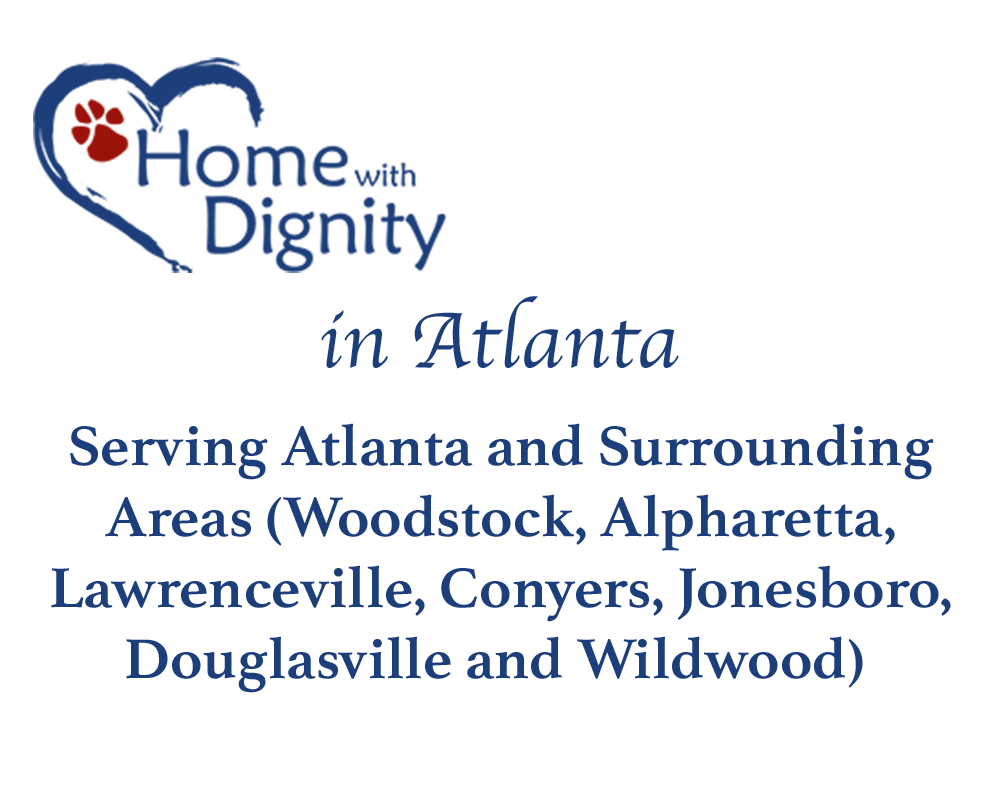 About Us
Home with Dignity provides end-of-life care for pets in the Atlanta Metropolitan area.

Our Veterinarians are end-of-life, comfort-oriented care experts and have unique expertise in the euthanasia process, which they provide in the comfort of your own home.
Services we provide on end-of-life planning include: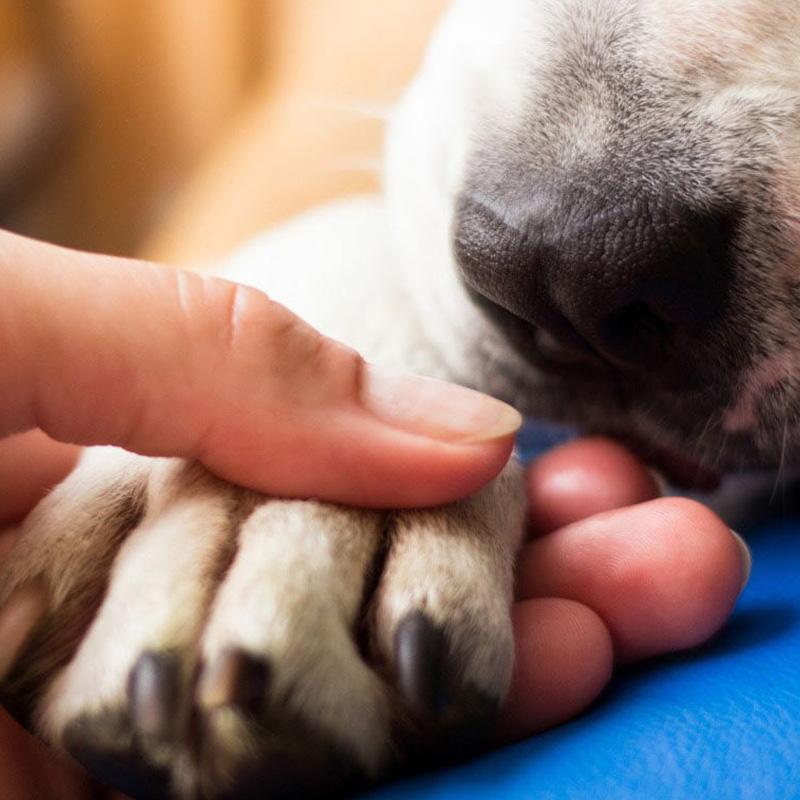 In Home Euthanasia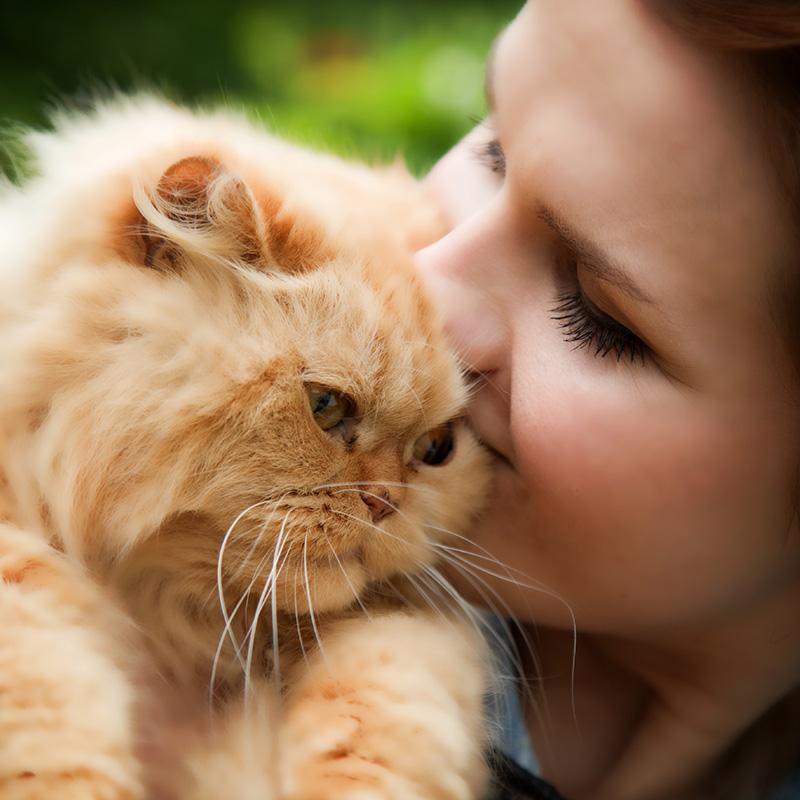 Cremation & Memorials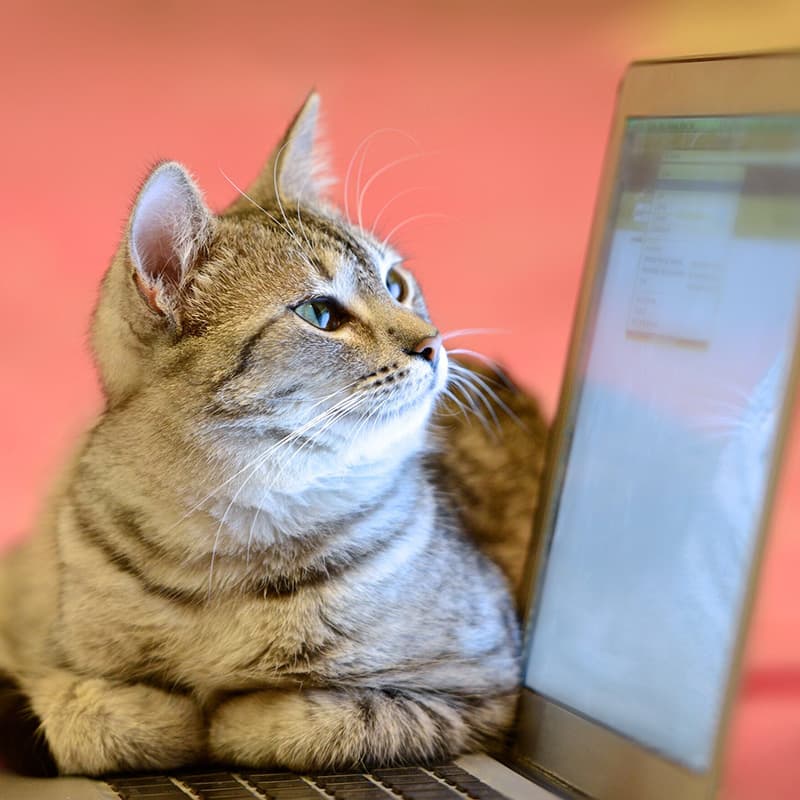 Teleadvice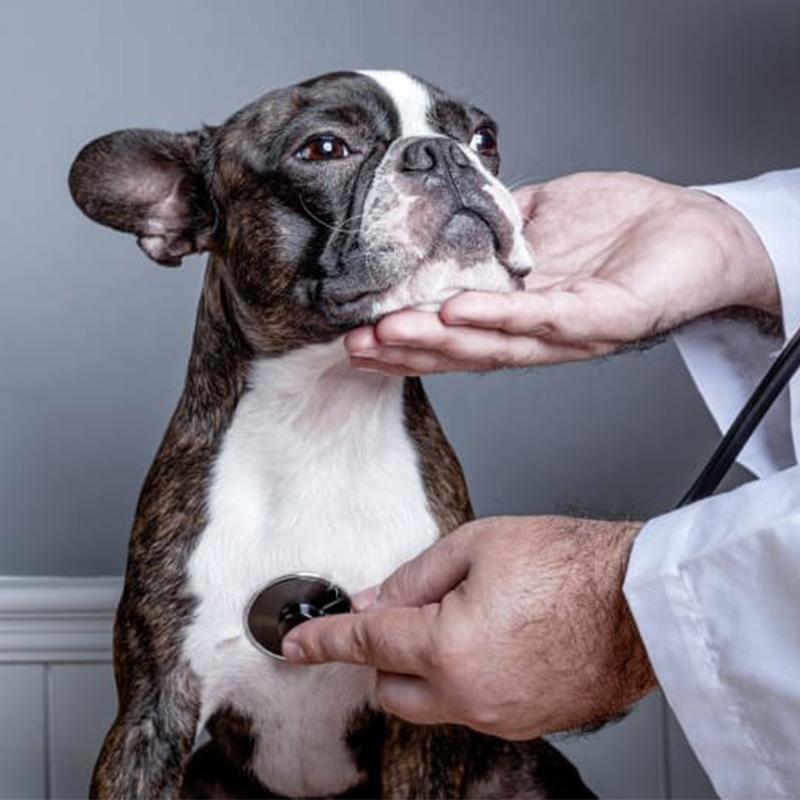 In Home Consultation
How does our in home euthanasia process work?
1. When our doctor arrives

The doctor will get to know you and your pet, perform a short assessment of your pet's health, and answer any questions you may have surrounding in home euthanasia. The process can take place indoors or outdoors, wherever your pet is most comfortable.
2. When you are ready & your pet is resting peacefully

The doctor will administer an appropriate level of sedation to let them sleep and ease their pain or discomfort.

After your pet is resting peacefully, a simple injectable euthanasia solution will be given and your pet will gently drift into their peaceful transition.
3. After your pet has peacefully crossed the rainbow bridge

You and your family will be given privacy to say your final goodbyes - this is not rushed, and you can take as much time as you need. When you are ready, the doctor will come in and speak with you about the aftercare of your pet.
4. If we are handling the aftercare

After you have said your goodbyes, if we are handling the aftercare, the doctor will come in with either a blanket or stretcher to place your pet in their vehicle to transport them to the crematorium. They will go through the p rocess with you and provide you with information on how and when your pet's ashes will be ready to come home.
Why in home euthanasia?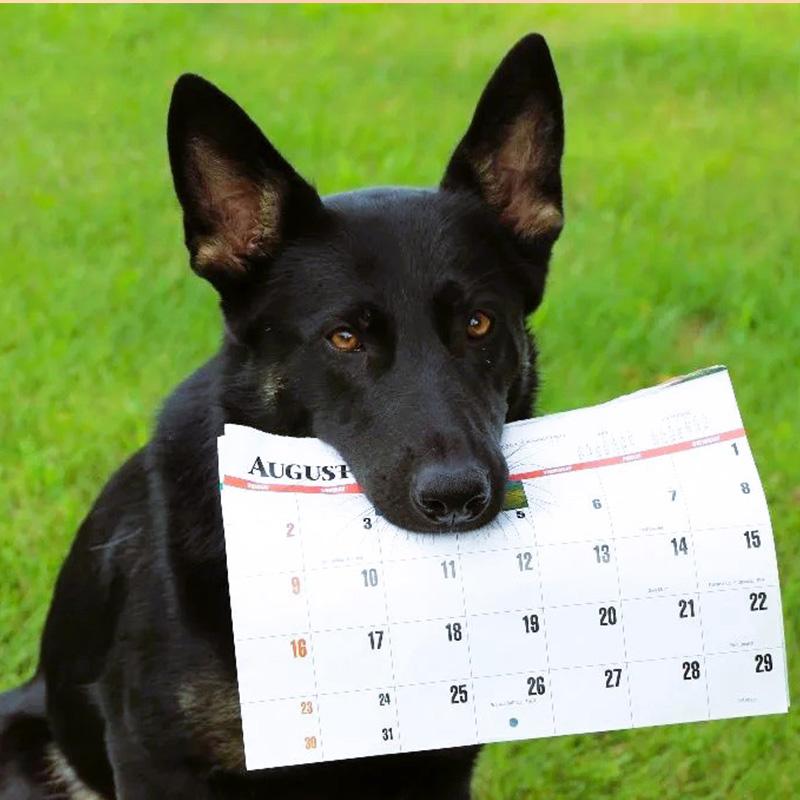 Flexible & same-day availability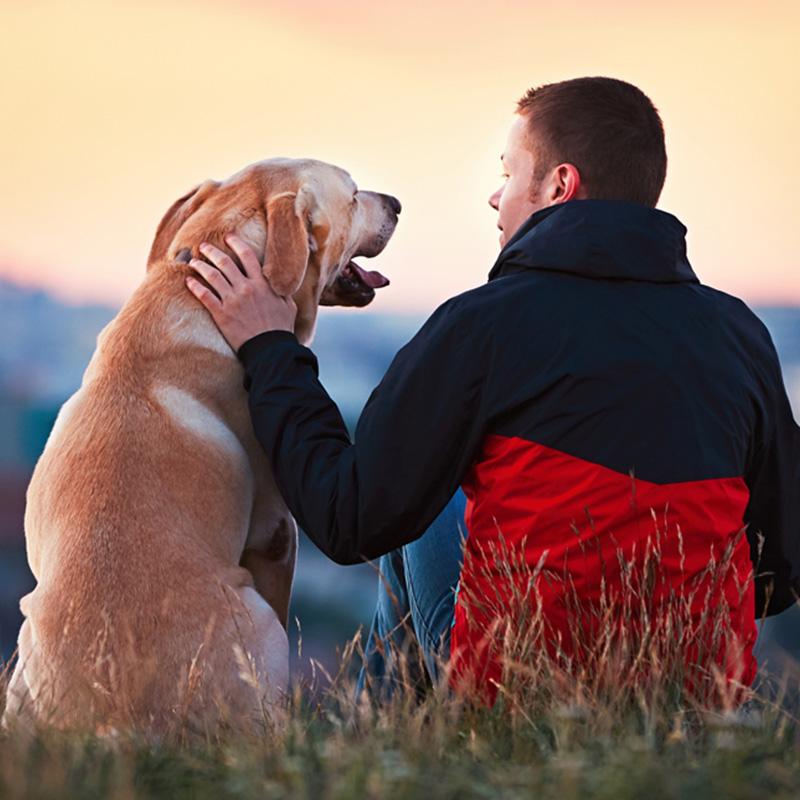 Peaceful environment, surrounded by family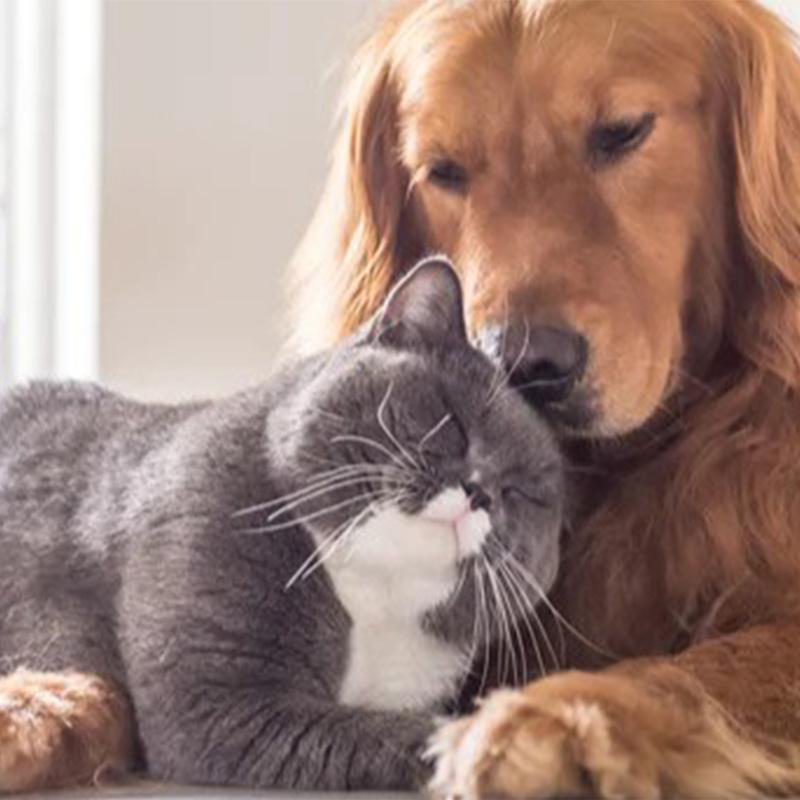 Allows other pets to say goodbye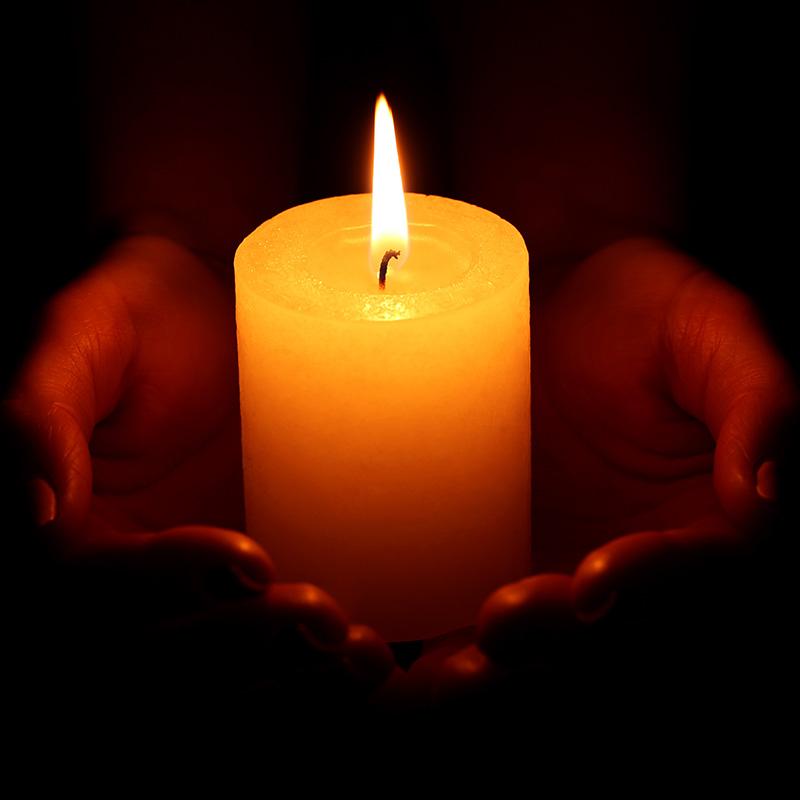 Private grieving process
Our Veterinarians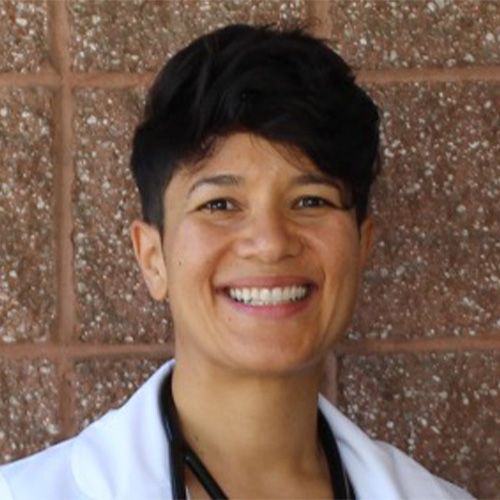 Siomara Acevedo, DVM
Read More
Services & Pricing
As a pet owner, you have the special responsibility of making aftercare choices on your pet's behalf after euthanasia. Working together with our team, we will gently guide you through the process of making at home euthanasia and cremation arrangements that are fitting for you and your pet. Home with Dignity proudly works with Deceased Pet Care in Atlanta to ensure that your pet is taken care of with dignified and compassionate care. Because each family's needs are different, each has the option of choosing any one or all of the services that lovingly and appropriately help you memorialize your cherished pet in a way that is most comfortable and suitable for you personally.
In home euthanasia in Atlanta cost includes consultation time with our doctor and a customized sedation and pre-medication plan based on your pet's medical history, weight, and unique needs to ensure comfort.
In Home Euthanasia

In home Euthanasia Cost: $300-310

If aftercare is desired, please review Cremation & Aftercare for more information.
Additional Fees

If an in home consultation is needed or our doctor and you mutually agree that palliative care is the right step for your pet, then the cost will be for the house call and exam.

House Call & Exam $300

If you need to cancel your at home euthanasia appointment on the same day as your appointment, there is a cancellation fee.

Cancellation Fee $90

There is an additional after-hours fee for appointments after 6pm. If you need an after-hours appointment, then please call our offices for availability.

After Hours Fee $50
Other Species

Currently, we only provide our in home euthanasia services for dogs and cats.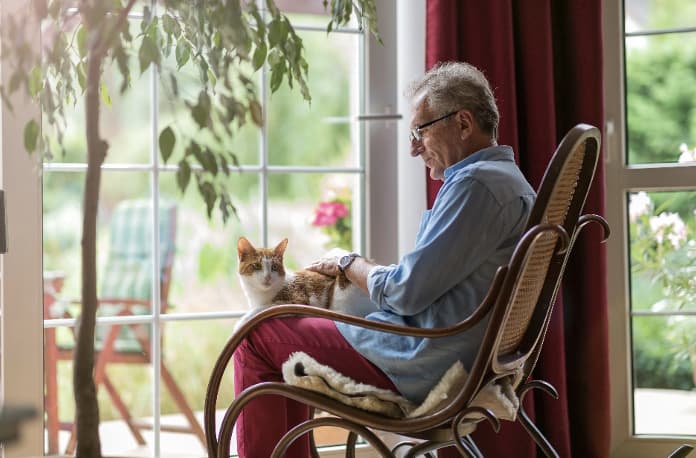 After the euthanasia process, the veterinarian will safely transport your pet (if we are handling the aftercare) to our trusted crematorium, Deceased Pet Care.

The cost for cremation will vary depending on your choice of cremation type and the weight of your pet. Regardless of which cremation type you chose; your pet will be cared for in a respected and dignified manner.
Individual Cremation

Individual cremation provides you with the opportunity to keep your pet's cremated remains as a permanent and personal keepsake. When you choose individual cremation, your treasured pet is placed into the crematory and separated from the other pets with partitions. When the cremation process is complete, Deceased Pet Care ensures that you receive only the cremated remains of your pet in our complimentary urn that is a gift from us to you that can include engraving of your pet's name.

Pets up to 49 pounds $210

Pets 50 – 99 pounds $215

Pets 100 – 149 pounds $240

Pets 150+ pounds $255
Communal Cremation

With communal cremation, your pet is gently placed into the crematory together with other pets. Because no cremated remains are returned to you when you choose a communal cremation, you may wish to consider one of Deceased Pet Care personalized memorial paw prints as a timeless remembrance.

Pets up to 49 pounds $100

Pets 50 – 99 pounds $120

Pets 100 – 149 pounds $140

Pets 150+ pounds $160
Additional Fees

If we are handling the aftercare of your beloved pet, there is a transportation fee of $60 - $100.

To best honor your pet and have a peaceful transition, if your pet weighs over 30 pounds, we may ask for assistance transporting your pet to our doctor's vehicle. If additional help is needed due to your pet being over 100 pounds or if there is no one in the home that can assist in transporting the pet to the doctor's vehicle, we may request that Deceased Pet Care come to your home to assist. If this is needed, an additional fee may be needed.
Veterinary Teleadvice Appointment in Atlanta

Teleadvice helps answer questions such as the following:

Should my pet be taken to a Veterinary or emergency clinic?
How do I know it is the right time for Euthanasia?
What happens to pets that experience this disease?
How can I make my pet more comfortable?
What do I need to do to prepare for In-Home Euthanasia?
Is in-home euthanasia the best option for me?
How can I get the help I need after my loss?

One of our compassionate doctors will walk you through your beloved pet's Quality of Life and discuss the symptoms that your pet is experiencing. If you wish to have the doctor go over any lab work, test results, or reports that your primary veterinarian have ran, please have this ready before your appointment. This conversation can range from discussion of Quality of Life to our process for in home euthanasia if you decide that is the appropriate route.

Appointment Pricing $50 per 30 minutes
Consultation Appointment in Atlanta

Choosing a respectful end to your wonderful pet's life is one of the hardest decisions that as a pet parent we must make. Our doctors are passionate about helping you and your beloved pet through this difficult process. One of the ways they can do so is by providing an in home consultation appointment. This consultation begins with a short assessment then leads to a discussion of what the doctors' findings are. After the exam the doctor will discuss your pet's Quality of Life and explain the options between palliative care and end of life care.

If you have a scheduled an in home euthanasia appointment with one of our Atlanta veterinarians and during the brief assessment, if you and the doctor come to a mutual agreement that euthanasia is not the right step for your pet, this appointment will then change to a consultation appointment with a consultation fee.

Appointment Pricing $300

Consultations help answer questions such as the following:

Should my pet be taken to a Veterinary or emergency clinic?
How do I know it is the right time for Euthanasia?
Is my pet comfortable on the medications they are taking?
How can I make my pet as comfortable as possible?
Am I making the right decision?
As our gift to you, you can choose any urn below to protect your pet's ashes in. If you wish to upgrade your pet's urn, there is an additional charge. You can visit Deceased Pet Care to view a wide variety of unique options and let our care team know what you would prefer.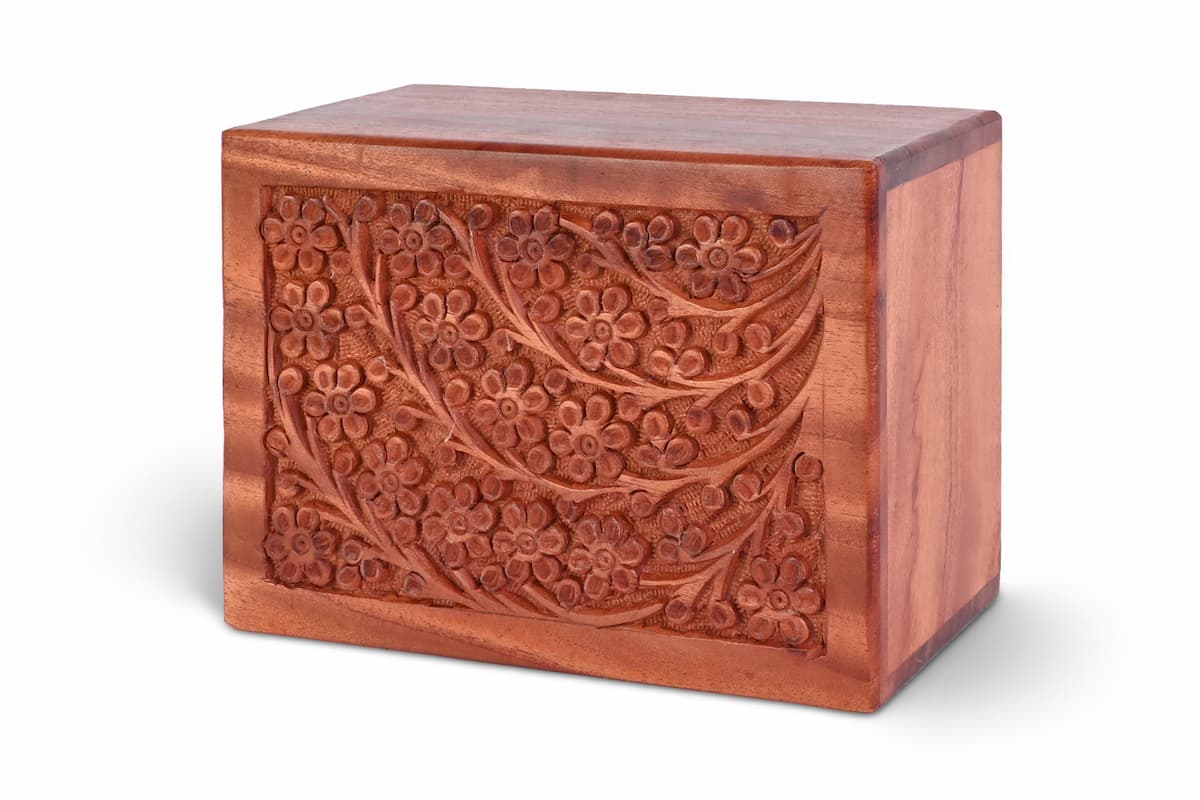 Hand-Carved Rosewood Urn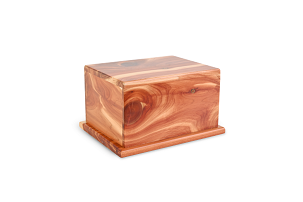 Cedar Memorial Urn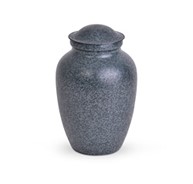 Blue Decorative Metal Urn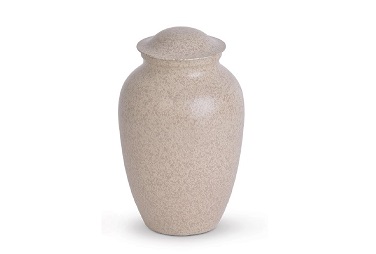 Tan Decorative Metal Urn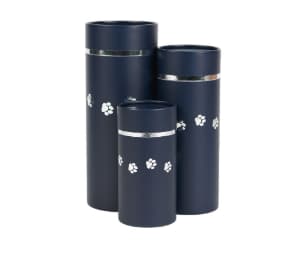 Scattering Tube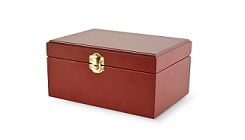 Remembrance Urn
We offer keepsake items and popular upgraded urns that you will find below for an additional cost.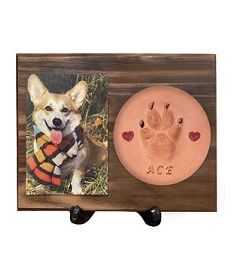 Embellished Paw Print Plaque
$125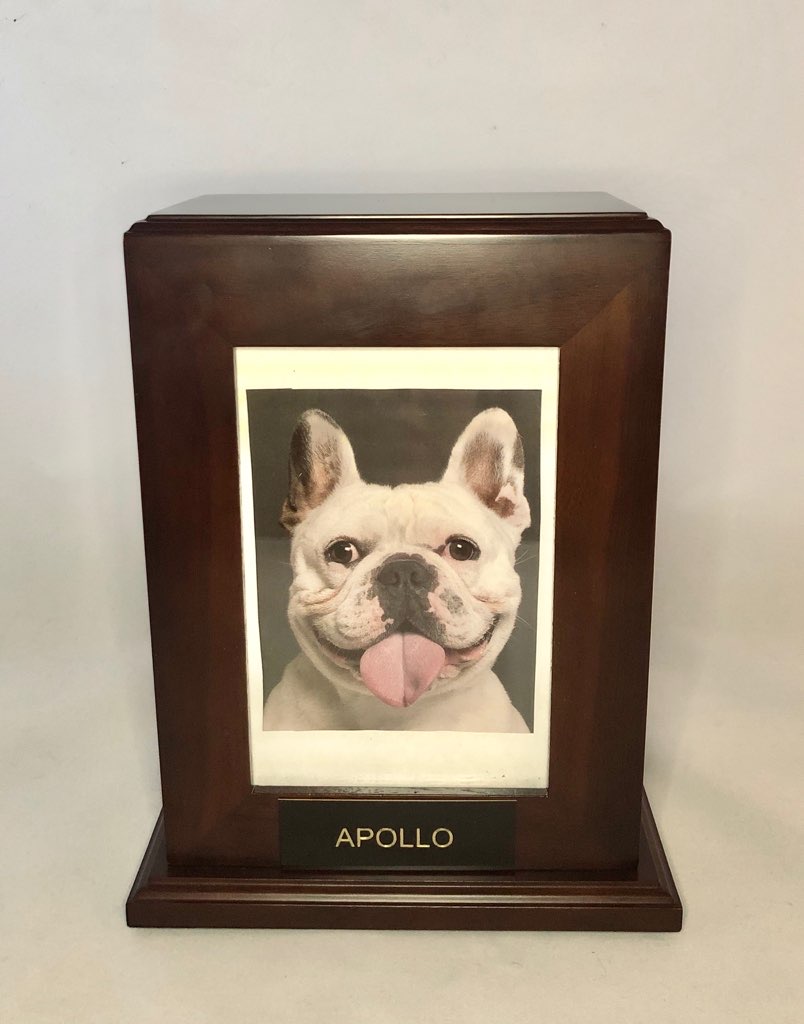 Framed Photo Urn
$225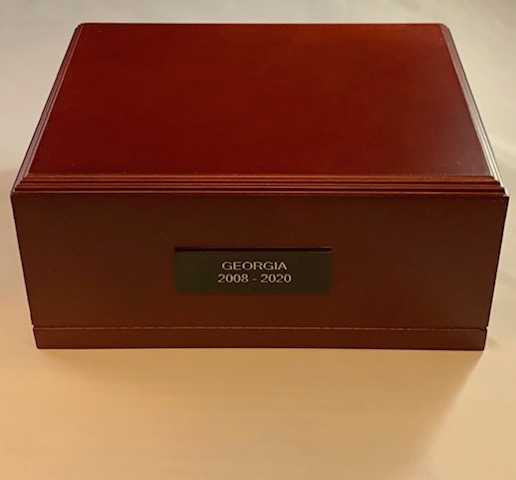 Friendship Urn
$95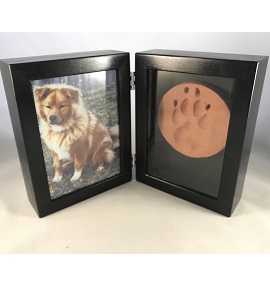 Memory Box
$155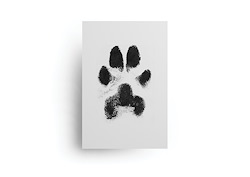 Ink Paw Print
$50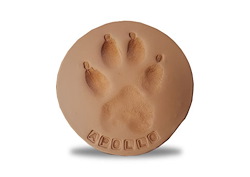 Terracotta Clay Paw Print
$60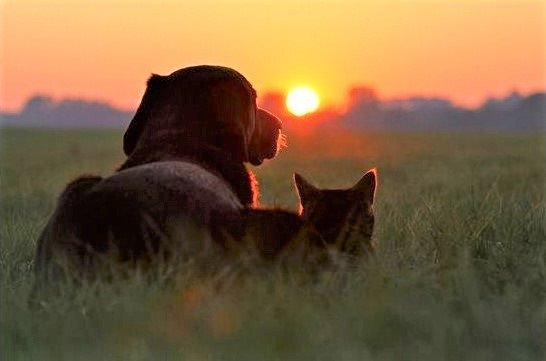 We Accept: All Credit Cards, Debit Cards & CareCredit; Sorry: No Checks or Cash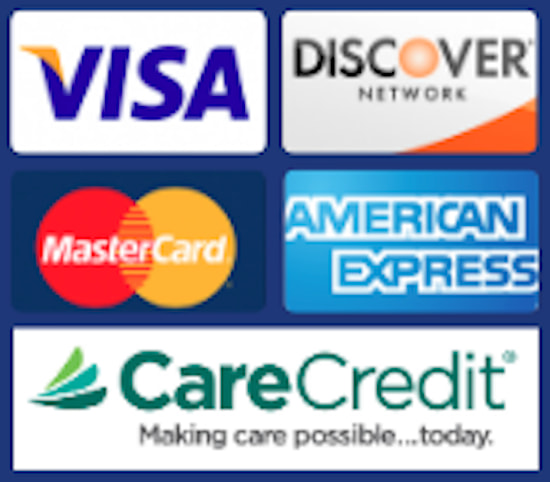 For more information regarding pricing and services and to give you an accurate cost for any in- home pet euthanasia procedure, please give our office a call or text at (470) 823-2283 or you may email us at GAcare@homewithdignity.com
Our Availability & Service Area
We know talking at this time can be challenging. Use this link to view our available appointments in Atlanta for in home euthanasia and, if you are ready, share some preliminary details with our care coordination team.
As you're planning, please be sure to review our prices and in home euthanasia services prior to booking.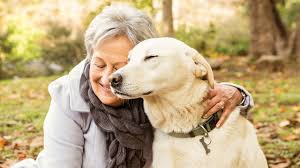 Our Service Area
There may be an additional charge for extended travel outside of our service area. This additional charge is $50 per 30 minutes driven outside of the service area.